Arizona Spring Training

What better way to spend a beautiful Phoenix day than cheering on some of your favorite baseball teams during Spring Training? Spring Training in Arizona has been a tradition for locals and tourists alike since 1947. It's a chance to see some of your favorite teams and players up close, even being able to interact with them in person. This year there are 20 teams including the Chicago Cubs, the Chicago Cubs, San Francisco Giants, Cleveland Indians, the Los Angeles Dodgers, Seattle Mariners and many more. These spring training games under the cool, March Arizona sun give fans an opportunity to enjoy the warm weather and see professional baseball players in a more casual setting while still enjoying the food, fun, and excitement that any season game has to offer.
There are 10 stadiums in Arizona to watch Spring Training Games at during the full month of March and into the first week of April. Tickets range from $9-$15 lawn seats (depending on the stadium) and all the way up to the $200s for special VIP tickets behind home plate. You can choose the kind of Arizona Spring Training experience you want (though the locals know that lawn seats are the way to go).
Here's the Arizona Spring Training's schedule, locations and ticket sales info: http://www.cactusleague.com/
While You're in AZ for Spring Training Games...
Go explore the rest of Arizona! Arizona has many beautiful natural wonders including the Grand Canyon and the town of Sedona. This unique little place is located among an expansive amount of red rock formations. Known for it's views and New Age spiritual culture, this town has many activities to check out. Check out everything from jeep tours that explore the more remote red rock areas, hot air balloon rides, to psychic readings, energy work, massages, fun hikes, and a charming downtown area with shops full of amazing local art and tasty treats. There is a little bit of something for everyone to enjoy; Sedona is a perfect place escape the baseball excitement and get some nature and papering time in for yourself.
---
1. SEDONA WINE & BEER TOURS BY SEDONA DELIVERS, LLC
Experience the best wines Arizona offers with our private, customized, wine tours. Learn about uniqu
...
More
2. Sedona Day Hikes & Sunset Hikes
Take a fall hike with us! A few things about how we operate: 1) first all of our day hikes are priva
...
More
3. Sedona Hiking App
Take a Hike! The Sedona Hiking App currently has over 100 trails, three hundred and sixty miles o
...
More
4. Sedona Trail Zen
Sedona Trail Zen makes adventure accessible for everyone! Our guided hiking excursions take you to
...
More
5. Arizona Outdoor Adventures
Drive our ATVs on a guided 40 mile off-road adventure through the West Sedona Valley. Bring your cam
...
More
6. Pink Jeep Tours Sedona's Most Popular Tour
Hang on tight for a fun-filled adventure that leads you on and over the red rocks in a cutting edge
...
More
7. Red Rock Balloons
Come fly the Red Rocks! Take an "Aerial Nature Walk" which is a truly magical feeling of soaring gen
...
More
8. Flagstaff Extreme Adventure Course
Flagstaff Extreme Adventure Course is an elevated obstacle course set in the tall Ponderosa Pines
...
More
9. Predator Zip Lines
Experience the wind ripping through your hair on a thrill ride over nature's wildest predators.
...
More
10. Sedona Scenic Tour From Viator
Book this tour with Viator. This is a perfect tour to take when you first arrive in Sedona. On this
...
More
11. Out Of Africa Wildlife Park
Come see Tiger Splash show at 1:15 every day. Watch Bengal tigers in natural play as they "hunt" the
...
More
12. Half-Day Polaris Slingshot Rental from Sedona
Sedona slingshot rentals is a new an exhilarating way to see the sights all around Sedona. Explore v
...
More
13. Sedona Arts Center
Sedona Arts Center is a rich legacy of the founders' vision. As one of Northern Arizona's oldest 501
...
More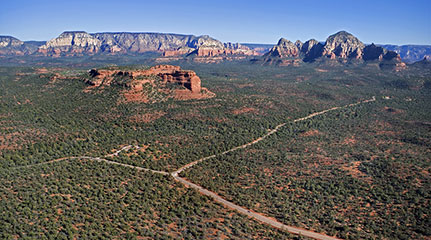 SEDONA IS A NORTHERN ARIZONA HUB
Choose Sedona to be your northern Arizona home, from where you can launch a myriad of day-trips and excursions.
Begin Your Adventure Here »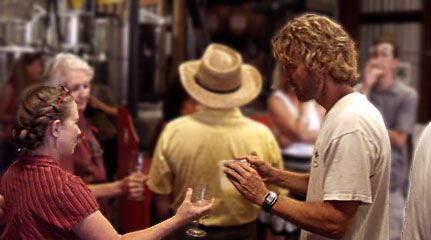 ARIZONA WINE COUNTRY
Sedona, Page Springs and Cornville are the beating heart of Arizona's wine country. Come taste the emerging hotspot vying for Napa-like status. See Sedona Wineries »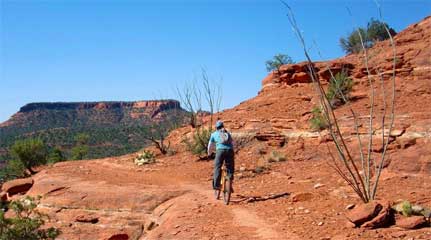 SEDONA FOR OUTDOOR ADVENTURE LOVERS
Sedona has some of the most scenic mountain biking trails, rock climbing routes and refreshing swimming holes in the great Southwest.
See Outdoor Adventure Ideas »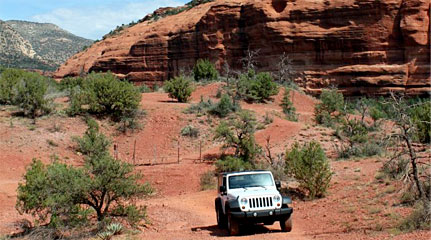 GET OUTDOORS
Rent a jeep for the day or have someone guide you on a jeep tour! Experience why this is the favorite modern Wild West Sedona adventure.
Sedona Outdoor Recreation »