Sedona Bed & Breakfasts
Sedona, AZ offers some of the finest bed and breakfast experiences in the world. Bed and breakfasts in Sedona are more than just a comfortable place to sleep and having someone making a home-cooked breakfast for you; owning and running a bed and breakfast in Sedona has become a craft that innkeepers have mastered. Some B&Bs in Sedona treat pets like VIPs providing a soft, plush dog bed in the room complete with a dog bone cookie on the pillow and dishes filled with water and treats. Other Sedona B&Bs cook only with fresh, local ingredients; have private wine-tastings of the wine from nearby vineyards; or create peaceful, inspiring environments to practice sunrise or sunset yoga just steps from the bedroom door. Each room is often well-appointed and many have resort-style amenities. Staying at a bed and breakfast in Sedona, AZ is sure to be one of your favorite parts of your vacation.
---
1. Cozy Cactus Bed & Breakfast
Why stay at the Cozy Cactus? Mark, the "Muffin Czar" of course. Well, and the billion $ view (a
...
More
2. Alma De Sedona Inn Bed & Breakfast
This Sedona lodging choice is AAA rated 4-Diamond and recommended by Fodors. You'll experience the w
...
More
3. Canyon Villa Bed & Breakfast Inn Of Sedona
Enjoy bedside views of the Red Rocks of Sedona by Bell Rock and Courthouse Butte. Sedona bed and bre
...
More
4. A Sunset Chateau
Located on a hilltop in the heart of West Sedona, A Sunset Chateau B&B has unparalleled panoramic re
...
More
5. Briar Patch Inn
The Briar Patch Inn features 19 cabins situated on 9 lush acres in Oak Creek Canyon, just 3 miles no
...
More
6. El Portal Sedona
El Portal Sedona Hotel is dedicated to providing an extraordinary lodging experience for guests a
...
More
7. Creekside Inn At Sedona
The Creekside Inn, furnished in authentic Victorian antiques, is nestled on three acres of wooded pr
...
More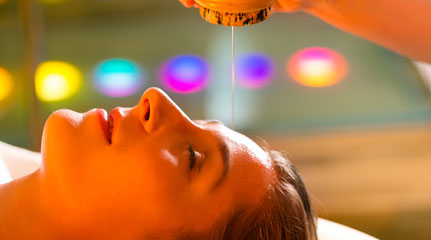 VORTEX & SPIRITUAL HEALTH
Treat yourself to a relaxing massage or seek spiritual guidance from an intuitive healer. Sedona offers many physical and spiritual healing opportunities. See Spiritual Health »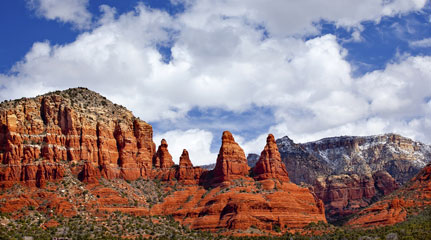 SEDONA, AZ WEATHER
Check out the weather conditions before you come. And in case you're wondering, there is no bad time to have a Sedona, AZ vacation.
See Sedona Weather »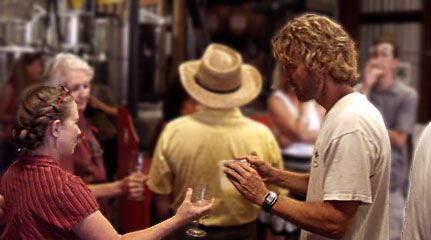 ARIZONA WINE COUNTRY
Sedona, Page Springs and Cornville are the beating heart of Arizona's wine country. Come taste the emerging hotspot vying for Napa-like status. See Sedona Wineries »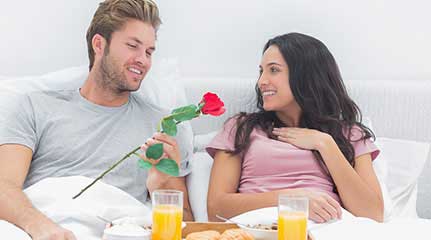 YOUR ROMANTIC SEDONA GETAWAY
Stay at a luxury resort spa with fine amenities or at a well-appointed B&B near the creek. Enjoy a couple's massage followed by a romantic dinner. See Romantic Getaways »