Retreats
Sedona retreats nurture individuals who seek to heal the soul and find forgiveness, enlightenment, balance and inner peace. Retreat from the mile-a-minute pace of your world to spend time at one of these Sedona, AZ metaphysical and holistic retreats to transform your soul and discover yourself with the aid of Sedona's vortex energy, labyrinths, psychic healers, intuitives, meditation and organic elements like aromatherapy and crystals. Metaphysical and holistic retreats are easy to book as they are usually a full-service package of first-class lodging, meals and training for individuals, couples and groups who seek self-discovery and actualization in the midst of Sedona's magical landscape. Sedona retreats can either be at a resort-and-spa-like retreat center, or can take the form of metaphysical or holistic healing, yoga workshops, meditation retreats, renewal programs, trainings, group retreats, retreats for women or conferences led by different experts at various locations all over Sedona, Arizona retreats.
---
1. Sedona Soul Adventures
Life-Changing Retreats for individuals, Relationship-Saving Retreats for couples. Call us and we
...
More
2. CARRIE KONYHA
Clairvoyant Psychic | Soul Coach | Master Tarot Reader | Spiritual Guide/Teacher | Shamanic Thera
...
More
3. SpiritQuest Retreats
SPECIAL OFFER! Save 15% on a Retreat or Day Package Sessions with SpiritQuest Sedona Retreats! C
...
More
4. Sedona Sacred Journeys
Gregory offers customized spiritual retreats and magical vortex experiences. Retreats can be from on
...
More
5. One Tribe Tours
Experience Sedona's healing power by tapping into her potent vortex energy. Let us take you deeper i
...
More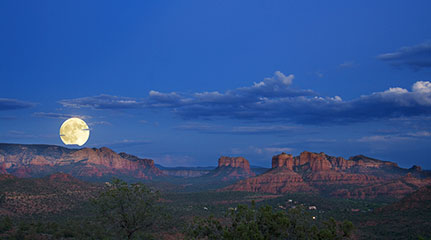 SEDONA'S METAPHYSICAL WONDERS
Crystals, vortexes and UFO sightings: what makes Sedona's metaphysical wonders so compelling to visitors and locals?
See Sedona's Metaphysical Side »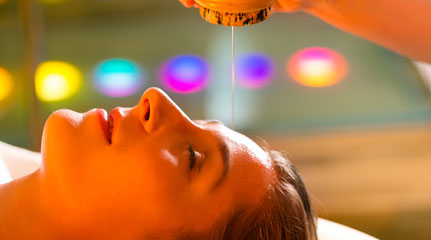 VORTEX & SPIRITUAL HEALTH
Treat yourself to a relaxing massage or seek spiritual guidance from an intuitive healer. Sedona offers many physical and spiritual healing opportunities. See Spiritual Health »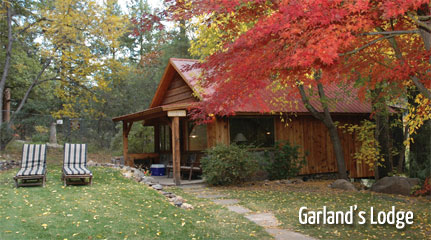 SEDONA CABINS & BED AND BREAKFASTS
Sedona cabins along Oak Creek and bed & breakfasts hidden at the foothills of the red rocks are the perfect escape for your Sedona, AZ vacation. Where to Stay in Sedona »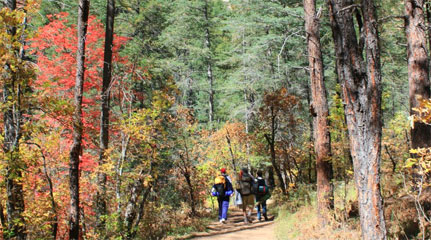 BEST SEDONA DAY HIKES
Experience Sedona up close by hiking through the red walled canyons or up to a vortex point on a hilltop. It's even more beautiful than you imagined.
See Sedona Hikes »