Pet-Friendly Hotels
Traveling with your pet? If you travel often with your pet dog, bird, or giraffe... you know there is a range of "pet-friendliness." Some hotels simply allow you to bring your pet into the room, others treat your pet as family. In a town like Sedona that can be both outdoorsy and plush, many Sedona hotels find it in their best interest to make their hotel as accommodating as possible to their guests, which often times means taking extra good care of our furry family members. Take a look at these pet-friendly hotels in Sedona, AZ and see if any of them get your pup's two paws up.
---
1. The Andante Inn Of Sedona
In between the red rocks of Sedona, the The Andante Inn offers clean, comfortable rooms at a very af
...
More
2. Hilton Sedona At Bell Rock
A magical location, stunning landscape with sweeping vistas: Hilton Sedona at Bell Rock is your idea
...
More
3. Arroyo Pinion Hotel
This Freshly Renovated Boutique Sedona hotel is located near the Thunder Mountain, Lizard Head, Chim
...
More
4. El Portal Sedona
El Portal Sedona Hotel is dedicated to providing an extraordinary lodging experience for guests a
...
More
5. Best Western PLUS Inn Of Sedona
Save on your accommodations by booking the one of our money-saving vacation packages. Packages inclu
...
More
6. Butterfly Garden Inn
The Butterfly Garden Inn, formerly Don Hoel's cabins, is the perfect destination for individuals, fa
...
More
7. Sky Ranch Lodge
Enjoy our Sedona views extending up to 75 miles in all directions. Sedona sunrises and sunsets fill
...
More
8. Rancho Sedona RV Park
The peaceful, tranquil setting at Rancho Sedona is unrivaled. Rancho Sedona is fully shaded by gran
...
More
9. Page Springs Resort & Park
The Page Springs Resort is located in Cornville, Arizona, sitting on the banks of the beautiful O
...
More
10. Pine Flat Campground
The Pine Flat Campground is located in the beautiful Coconino National Forest and is a great spot
...
More
11. Southwest Inn At Sedona
The Southwest Inn at Sedona, Arizona offers casual lodging with upscale amenities found in many S
...
More
12. Oak Creek Mobilodge
Oak Creek Mobilodge is on the banks of famous Oak Creek, shaded by an abundance of mature Sycamor
...
More
13. Forest Houses Resort
Forest Houses Resort is situated on 20 wooded acres in upper Oak Creek Canyon. The resort is separat
...
More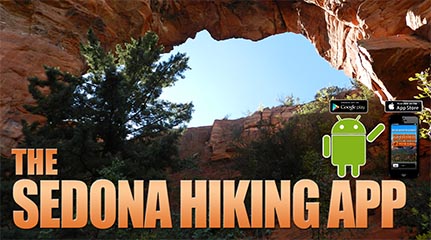 DOWNLOAD THE SEDONA HIKING APP
This app has over 100 trail maps available with more on the way! Follow your location in real time and always know where you are on the trail.
More App Info »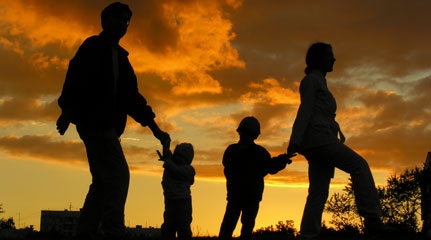 TAKING YOUR FAMILY TO SEDONA FOR VACATION?
Here are some of the most family-friendly hotels in Sedona and some things to do that should keep everyone happy...at least for a while.
See Family-Friendly Sedona »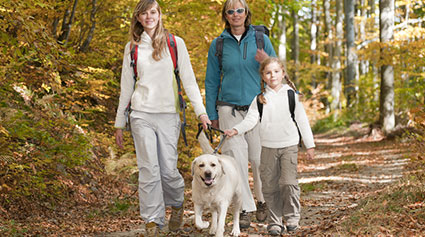 PET-FRIENDLY SEDONA
Traveling with your pet? Sedona has a variety of accommodations for you and the pooch. After settling in your hotel, a nice hike and a swim in the creek are definitely in order. See Pet-Friendly Sedona »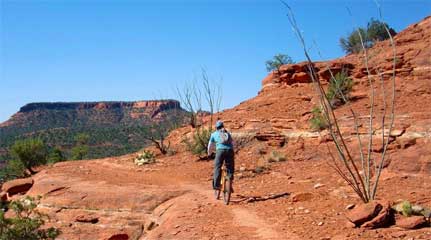 SEDONA FOR OUTDOOR ADVENTURE LOVERS
Sedona has some of the most scenic mountain biking trails, rock climbing routes and refreshing swimming holes in the great Southwest.
See Outdoor Adventure Ideas »