Airport
1. Adobe Hacienda Bed & Breakfast
Experience the warmth of Southwestern hospitality at our charming bed and breakfast. Adobe Hacienda
...
More
2. CARRIE KONYHA
Clairvoyant Psychic | Soul Coach | Master Tarot Reader | Spiritual Guide/Teacher | Shamanic Thera
...
More
3. Monsoon Nectar: Yoga In Sedona
Tap into the energy of Sedona for more love and a greater connection to your HIGHER SELF with a p
...
More
4. The Connection Center
Are you connected? Looking to reconnect? Reconnect to your life, love, and pursuit of joy. The Conne
...
More
5. Sedona Trail Zen
Sedona Trail Zen makes adventure accessible for everyone! Our guided hiking excursions take you to
...
More
6. Sedona Wine Adventures
We offer 4 very popular Sedona wine tasting tours along the Verde Valley Wine Trail. We visit the
...
More
7. El Portal Sedona
El Portal Sedona Hotel is dedicated to providing an extraordinary lodging experience for guests a
...
More
8. Best Western PLUS Inn Of Sedona
Save on your accommodations by booking the one of our money-saving vacation packages. Packages inclu
...
More
9. Sole Healing with Mallory Asti
Mallory Asti is an experienced, passionate and intuitive healer. She specializes in Reflexology, Mas
...
More
10. GreenTree Inn Sedona
GreenTree Inn Sedona is located just minutes from downtown, just off State Route 89A. Our beautifull
...
More
11. Sedona Soul Sisters Metaphysical & Healing Center
Sedona's elite psychic mediums. We are dedicated to helping you with your challenges, your spiritual
...
More
12. McLean Meditation Center
Do you meditate? If you want to feel happier, more peaceful, and more fulfilled, meditation pract
...
More
13. Grand Canyon Day Tour
Voted on Trip Advisor as the most popular Grand Canyon day tour. This is the best way to enjoy th
...
More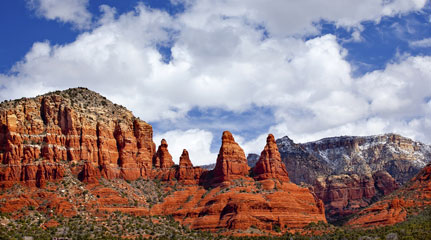 SEDONA, AZ WEATHER
Check out the weather conditions before you come. And in case you're wondering, there is no bad time to have a Sedona, AZ vacation.
See Sedona Weather »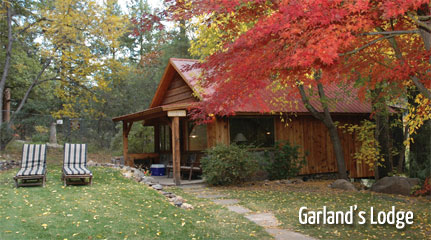 SEDONA CABINS & BED AND BREAKFASTS
Sedona cabins along Oak Creek and bed & breakfasts hidden at the foothills of the red rocks are the perfect escape for your Sedona, AZ vacation. Where to Stay in Sedona »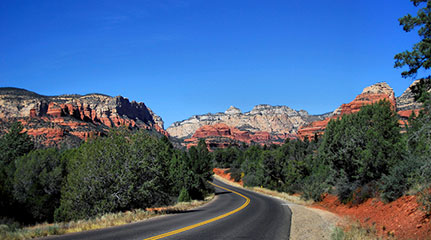 DRIVING DIRECTIONS TO SEDONA
Getting to Sedona is the first step. Driving is the most popular and practical way to get here.
Get Driving Directions from Nearby Cities »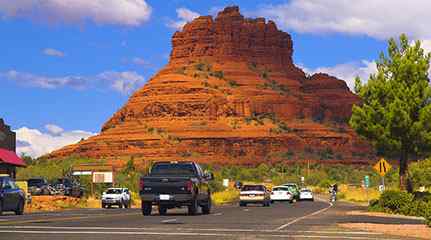 PARKING AND TRAFFIC IN SEDONA
When you visit Sedona, you may experience "Red Rock Gridlock." Read insider tips on avoiding traffic, parking, and the Red Rock Pass.
Learn to Avoid Red Rock Gridlock »