Sedona Yoga & Meditation Classes
One of the most popular things to do in Sedona is take a yoga class or get one's energy balanced. Sometimes this can be achieved by meditating near the flowing creek or over a vista point; some people enjoy a deep tissue massage or reiki; others like to be active and hike or take a yoga class. Sedona's healing atmosphere really can be for everyone. Whether you're looking to find balance, promote self-healing, or just want to feel good and enjoy Sedona, there are several ways you can experience this in Sedona even on a short visit. If you are looking for guidance in a more long-term, true, deep healing path, there is no shortage of experts who can mentor or provide you with healing you seek.
1. McLean Meditation Center
Do you meditate? If you want to feel happier, more peaceful, and more fulfilled, meditation pract
...
More
2. CARRIE KONYHA
Clairvoyant Psychic | Soul Coach | Master Tarot Reader | Spiritual Guide/Teacher | Shamanic Thera
...
More
3. Sedona Trail Zen
Sedona Trail Zen makes adventure accessible for everyone! Our guided hiking excursions take you to
...
More
4. Monsoon Nectar: Yoga In Sedona
Tap into the energy of Sedona for more love and a greater connection to your HIGHER SELF with a p
...
More
5. The Connection Center
Are you connected? Looking to reconnect? Reconnect to your life, love, and pursuit of joy. The Conne
...
More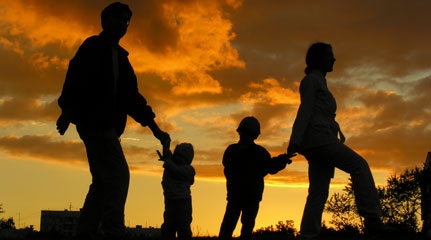 TAKING YOUR FAMILY TO SEDONA FOR VACATION?
Here are some of the most family-friendly hotels in Sedona and some things to do that should keep everyone happy...at least for a while.
See Family-Friendly Sedona »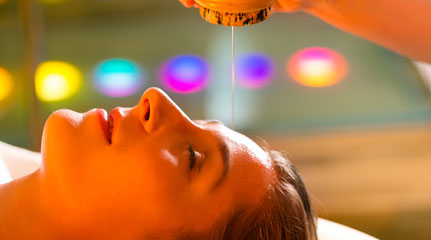 VORTEX & SPIRITUAL HEALTH
Treat yourself to a relaxing massage or seek spiritual guidance from an intuitive healer. Sedona offers many physical and spiritual healing opportunities. See Spiritual Health »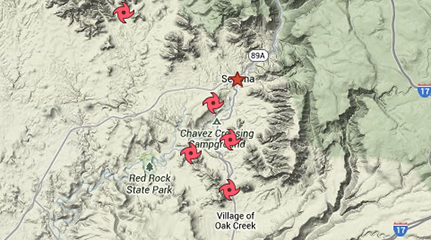 SEDONA VORTEX MAP
Take a guided tour or hike, or find your own way to each of the reported 5 vortexes in Sedona See the Vortex Map »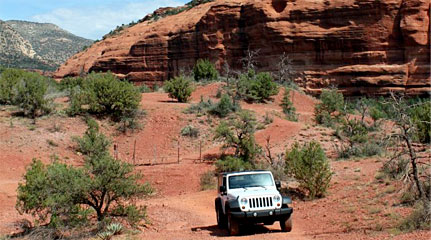 GET OUTDOORS
Rent a jeep for the day or have someone guide you on a jeep tour! Experience why this is the favorite modern Wild West Sedona adventure.
Sedona Outdoor Recreation »