Sedona Hikes
You don't need a guide to hike in Sedona, but we highly recommend it. Sedona hiking tour guides have a deep understanding of the geology, terrain, history and elements that make Sedona unique and special. If you are the kind of person that likes to learn and have rich experiences, Sedona guided hikes are the way to go. From vortex, yoga, or meditation hikes to historical, archeological hikes, there is a Sedona hiking guide service to match your interests and preferred hiking pace. The other advantage of going on guided Sedona hikes is that you are free to enjoy the views, get lost in the moment and not have to worry about getting lost or disoriented. You'll be able to enjoy less traveled travel trails that only the guides and few locals know of. If you're in Sedona for more than a day and enjoy hiking and exploring, then do one day with a Sedona hiking guide and then do another day on your own. There are so many different ways to enjoy hiking in Sedona; from advanced trail running training to quiet picnics on the red rocks at sunset, you can't do it all in one Sedona visit. Get a Sedona hiking guide and pick his/her brain for best places to watch sunset, do morning yoga, adventure through slot canyons, or share a bottle of wine with a friend in nature. Hiking in Sedona is the most popular thing to do in Sedona, and there's no one way to experience it that's better than another. Most Sedona hiking guides offer customized hiking trips. If you want to do it all, consider hiring a guide to help you make it happen.
---
1. Wildland Trekking
Go on an epic journey in Sedona or to the Grand Canyon! Services include 1 to 8 day hiking adventure
...
More
2. Antelope Canyon & Horseshoe Bend
Spend a day visiting two of the most iconic landscapes in the American Southwest- Antelope Canyon
...
More
3. Sedona Hiking App
Take a Hike! The Sedona Hiking App currently has over 110 trails, over four hundred miles of trai
...
More
4. Red Rock Treks Sedona Hiking & Tours
Journey with us to the most unforgettably beautiful landscapes in all of Arizona. Red Rock Treks
...
More
5. Sedona Day Hikes & Sunset Hikes
Take a fall hike with us! A few things about how we operate: 1) first all of our day hikes are priva
...
More
6. Sedona Trail Zen
Sedona Trail Zen makes adventure accessible for everyone! Our guided hiking excursions take you to
...
More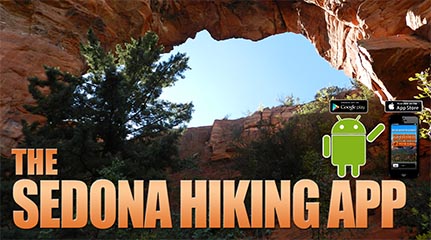 DOWNLOAD THE SEDONA HIKING APP
This app has over 100 trail maps available with more on the way! Follow your location in real time and always know where you are on the trail.
More App Info »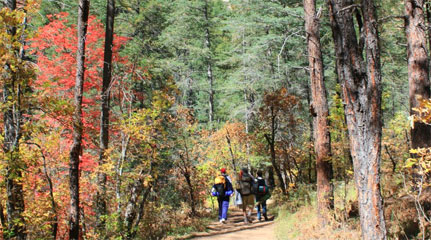 BEST SEDONA DAY HIKES
Experience Sedona up close by hiking through the red walled canyons or up to a vortex point on a hilltop. It's even more beautiful than you imagined.
See Sedona Hikes »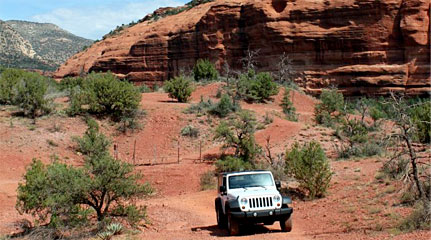 GET OUTDOORS
Rent a jeep for the day or have someone guide you on a jeep tour! Experience why this is the favorite modern Wild West Sedona adventure.
Sedona Outdoor Recreation »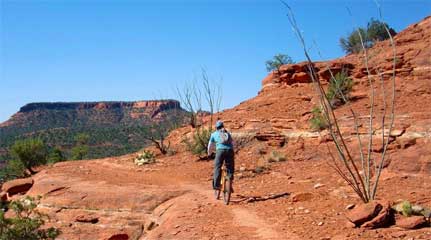 SEDONA FOR OUTDOOR ADVENTURE LOVERS
Sedona has some of the most scenic mountain biking trails, rock climbing routes and refreshing swimming holes in the great Southwest.
See Outdoor Adventure Ideas »