Sedona Cabins
Cozy mountain and creekside cabins in Sedona are popular lodging options because they offer a variety of settings perfect for singles, couples and families. Sedona, AZ cabins, cottages or villas are ideal for an overnight stay, week-long retreat, or family reunion. If you're daydreaming about cabins in Sedona, dotted alongside Oak Creek and dappled in sunlight filtered through a canopy of trees, or a secluded Sedona, AZ cabin retreat in the mountains with views of mile-high red rocks, you'll find it on Sedona.net. If you need a little more information on what to do in Oak Creek Canyon, visit www.OakCreekCabins.com.
---
1. Briar Patch Inn
The Briar Patch Inn features 19 cabins situated on 9 lush acres in Oak Creek Canyon, just 3 miles no
...
More
2. Oak Creek Terrace Resort
Escape to Oak Creek Canyon among the red rocks and tranquility of Oak Creek. We are the perfect coup
...
More
3. Butterfly Garden Inn
The Butterfly Garden Inn, formerly Don Hoel's cabins, is the perfect destination for individuals, fa
...
More
4. Lo Lo Mai Springs
Secluded camping, RV, and cabin sites with a mile frontage on the banks of famous Oak Creek. This 27
...
More
5. Canyon Wren Cabins For Two
Nestled in Oak Creek Canyon, below soaring red rock canyon walls, tall pines and sycamores! Our roma
...
More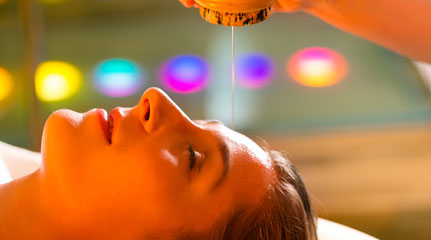 VORTEX & SPIRITUAL HEALTH
Treat yourself to a relaxing massage or seek spiritual guidance from an intuitive healer. Sedona offers many physical and spiritual healing opportunities. See Spiritual Health »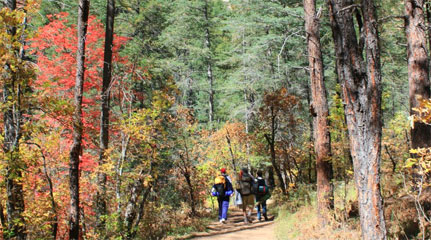 BEST SEDONA DAY HIKES
Experience Sedona up close by hiking through the red walled canyons or up to a vortex point on a hilltop. It's even more beautiful than you imagined.
See Sedona Hikes »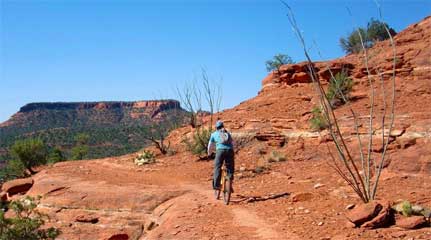 SEDONA FOR OUTDOOR ADVENTURE LOVERS
Sedona has some of the most scenic mountain biking trails, rock climbing routes and refreshing swimming holes in the great Southwest.
See Outdoor Adventure Ideas »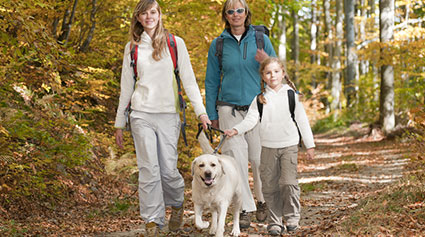 PET-FRIENDLY SEDONA
Traveling with your pet? Sedona has a variety of accommodations for you and the pooch. After settling in your hotel, a nice hike and a swim in the creek are definitely in order. See Pet-Friendly Sedona »