Sedona Resorts
In many ways, Sedona could be considered a "resort town." Resorts here are almost as much of an experience as going out and exploring the red rocks. The resorts in Sedona offer amenities such as massage therapy, yoga, fine-dining and many other services unique to Sedona. Visitors can choose brand name resorts and have the comfort of knowing the standard of quality to expect, but if there was ever a place to venture into the world of boutique luxury resorts, Sedona, AZ is the place. There are several luxury resorts in Sedona that will exceed your expectations. Between magnificent views, excellent dining, posh rooms and exceptional service, you will find staying at one of the boutique Sedona resorts quite the treat.
Although staying at a Sedona resort can get pricey, the experience is well worth it. From romantic creekside dining to massages under cabanas along the water, the resorts in Sedona offer amenities second to none. You don't have to stay at a resort in order to enjoy Sedona, but there is a "resort" experience that is very different from finding a place to stay in town, going for hikes, dining out and getting a psychic reading. The resorts in Sedona work diligently to provide incredible service and make things as beautiful and relaxing as possible. After all, beauty and relaxation is what Sedona is all about.
Highly Recommended Sedona Resorts
---
1. Sky Ranch Lodge
Enjoy our Sedona views extending up to 75 miles in all directions. Sedona sunrises and sunsets fill
...
More
2. Hilton Sedona At Bell Rock
A magical location, stunning landscape with sweeping vistas: Hilton Sedona at Bell Rock is your idea
...
More
3. Junipine Resort
Junipine Resort is the perfect location for small business meetings or a family vacation. Our seclud
...
More
4. El Portal Sedona
El Portal Sedona Hotel is dedicated to providing an extraordinary lodging experience for guests a
...
More
5. Prescott Resort and Conference Center
Resting on the "Top of the Hill" offering picturesque views of Prescott, experience Northern Arizona
...
More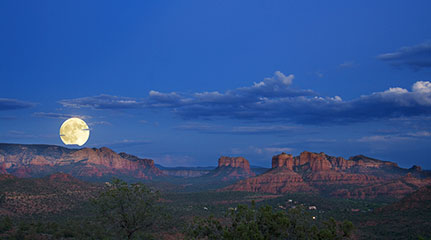 SEDONA'S METAPHYSICAL WONDERS
Crystals, vortexes and UFO sightings: what makes Sedona's metaphysical wonders so compelling to visitors and locals?
See Sedona's Metaphysical Side »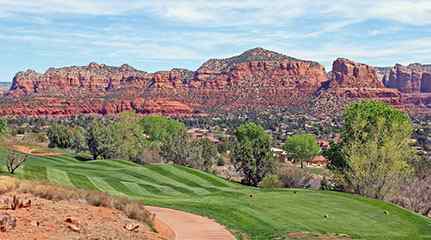 SEDONA GOLF MAP
There are 4 golf courses, public and private, in Sedona and seven more within 20—40 minutes.
See our Sedona Golf Map »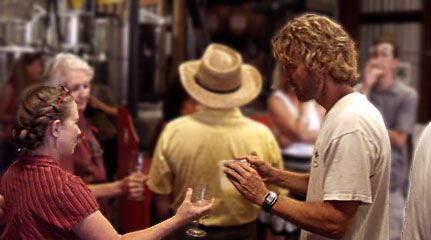 ARIZONA WINE COUNTRY
Sedona, Page Springs and Cornville are the beating heart of Arizona's wine country. Come taste the emerging hotspot vying for Napa-like status. See Sedona Wineries »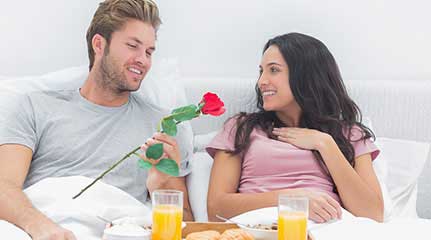 YOUR ROMANTIC SEDONA GETAWAY
Stay at a luxury resort spa with fine amenities or at a well-appointed B&B near the creek. Enjoy a couple's massage followed by a romantic dinner. See Romantic Getaways »