Camping in Sedona
Sedona, Arizona camping and RV parks let you spend a few nights under the Sedona night sky, or make Sedona a favorite stop on a cross-country trip in your RV. It's also a great way to save money in your travel budget, with campsites ranging from just $16 to under $50 per night in most places. Let the kids enjoy gooey s'mores, share a campfire, and tell ghost stories. Enjoy a little stargazing, fishing, and boating or just relax and take in the scenery. Find Sedona Arizona camping and RV parks that offer a wide range of amenities in a variety of settings; perfect for singles, couples and families. Sedona, Arizona RV campgrounds feature hookups, showers, restrooms, laundry, swimming and more.
The campgrounds listed below are typically open during the months of April-October, which means a camphost is there to collect campsite payment as well as maintain the restroom facilities and drinking water supply. Once the campground is "closed" it is still available for free public use providing the road and gate is open, but restrooms and drinking water will no longer be provided. We recommend submitting a reservation request online through our campsite booking partner, RoverPass, by clicking on the preferred campsite listing below. RoverPass will then contact the camphost for you, reserve your requested site and forward you your confirmation details.
Tent camping is not allowed within the city of Sedona, so look for tent sites at U.S. Forest Service sites or privately-owned RV campgrounds like Lo Lo Mai in Page Springs and Rio Verde in Cottonwood. There are seven Red Rock Country campgrounds managed by the Coconino National Forest Service. The single-unit campsites are all available on a first-come, first-served basis. Group sites can be reserved ahead of time.
Dispersed Camping:

West of Sedona: Take Highway 89A 3 miles west of Lower Red Rock Loop Road to Forest Road 525. The first 5 miles of FR 525 and all of FR 525C are open for camping with a Red Rock Pass.
North of Sedona: Just off Highway 89A north of Oak Creek Vista at the top of Oak Creek Canyon is a dispersed camping area. This area is closed during the winter season.
East of Sedona: North of the Schnebly Hill Vista just off of Schnebly Hill Road . Look for the "Camping Permitted" sign.
---
1. Lo Lo Mai Springs
Secluded camping, RV, and cabin sites with a mile frontage on the banks of famous Oak Creek. This 27
...
More
2. Page Springs Resort & Park
The Page Springs Resort is located in Cornville, Arizona, sitting on the banks of the beautiful O
...
More
3. Rancho Sedona RV Park
The peaceful, tranquil setting at Rancho Sedona is unrivaled. Rancho Sedona is fully shaded by gran
...
More
4. Pine Flat Campground
The Pine Flat Campground is located in the beautiful Coconino National Forest and is a great spot
...
More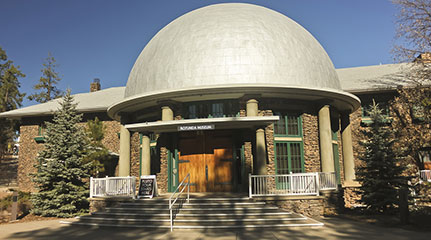 IF YOU ONLY HAVE ONE DAY TO SEE SEDONA
These are the essential things you MUST do to get the most out of your day trip.
Plan Your Day Trip Here »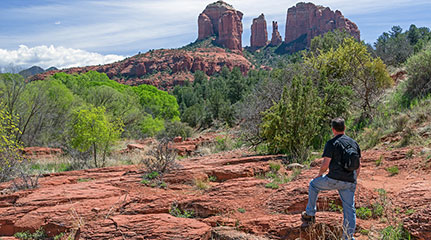 SEDONA ON A BUDGET
Secrets to visiting Sedona for less. Tips on where to stay, what to do, and where to eat on a budget. Save Money on Your Sedona Trip »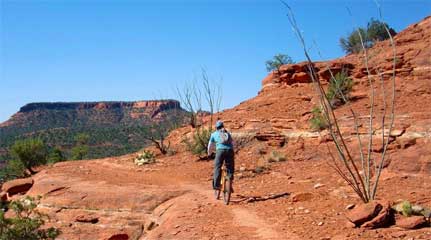 SEDONA FOR OUTDOOR ADVENTURE LOVERS
Sedona has some of the most scenic mountain biking trails, rock climbing routes and refreshing swimming holes in the great Southwest.
See Outdoor Adventure Ideas »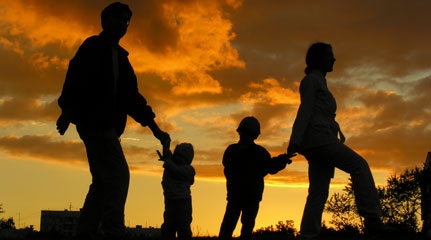 TAKING YOUR FAMILY TO SEDONA FOR VACATION?
Here are some of the most family-friendly hotels in Sedona and some things to do that should keep everyone happy...at least for a while.
See Family-Friendly Sedona »