Grand Canyon Tours
Grand Canyon tours from Sedona will allow you to see some of the world's most amazing sites in a single day trip. Try one of many Grand Canyon helicopter tours from Sedona, AZ through the red rocks then over the largest Natural Wonder of the World. Sedona AZ Grand Canyon tours by helicopter, van or SUV get visitors up close to the grandeur of the Grand Canyon. Most Grand Canyon tours from Sedona pick guests up directly from their hotel and provide a delicious lunch. Going with a tour guide takes away all the of the stress that comes with the logistics and planning. Sit back and get the most out of your experience, and let your guide take care of the rest. If visiting the Grand Canyon is a highlight of your trip and think you might want to spend more time than a day there, you might consider staying at a hotel closer to the Grand Canyon. There are plenty of Grand Canyon hotels and tours to choose from near the Grand Canyon National Park itself. For more Grand Canyon information, please see www.TheCanyon.com.
---
1. Grand Canyon Railway
Visit the official website for Grand Canyon Railway. Book your reservation online for a train tour o
...
More
2. Papillon Grand Canyon Helicopters
World's Largest and Most Experienced Helicopter Sightseeing Company! Daily multilingual tours of Gra
...
More
3. Maverick Helicopter Tours
Maverick Helicopters provides helicopter tours to the Grand Canyon. Maverick brings VIP and first-c
...
More
4. Grand Canyon South Rim Day Trip From Sedona From Viator
You get to choose how you see the Grand Canyon South Rim on this breathtaking tour from Sedona. Perh
...
More
5. Red Rock Treks Sedona Hiking & Tours
Journey with us to the most unforgettably beautiful landscapes in all of Arizona. Red Rock Treks
...
More
6. Antelope Canyon & Horseshoe Bend
Spend a day visiting two of the most iconic landscapes in the American Southwest- Antelope Canyon
...
More
7. Wildland Trekking
Go on an epic journey in Sedona or to the Grand Canyon! Services include 1 to 8 day hiking adventure
...
More
8. Maverick Airlines Fly To The Grand Canyon
Fly to the Grand Canyon and enjoy our air or land tours through one of the Seven Wonders of the Worl
...
More
9. Great West Adventure Tours
The Sedona and Grand Canyon Specialists! Enjoy the scenic views of Sedona on our Sedona tours and le
...
More
10. Private Grand Canyon Tour, Ancient Ruins & Lava Field
Our most diverse Grand Canyon tour, the "Complete". This tour combines a remarkable 1500 year old Si
...
More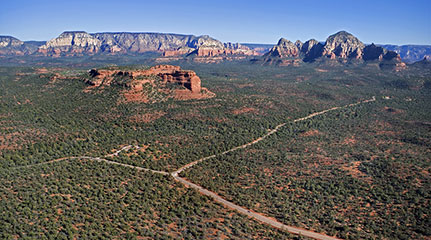 SEDONA IS A NORTHERN ARIZONA HUB
Choose Sedona to be your northern Arizona home, from where you can launch a myriad of day-trips and excursions.
Begin Your Adventure Here »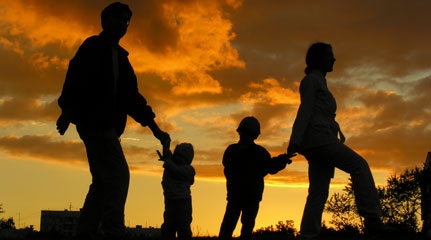 TAKING YOUR FAMILY TO SEDONA FOR VACATION?
Here are some of the most family-friendly hotels in Sedona and some things to do that should keep everyone happy...at least for a while.
See Family-Friendly Sedona »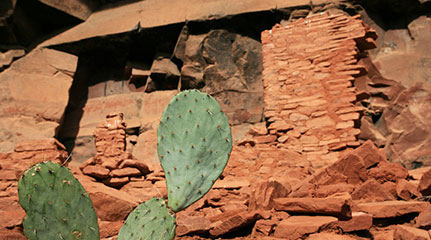 INDIAN RUINS AND ROCK ART SITES
Learn about the Sinaguan and Hopi Native American ruins and rock art sites near Sedona and in the Verde Valley. Explore the Ancient Sites »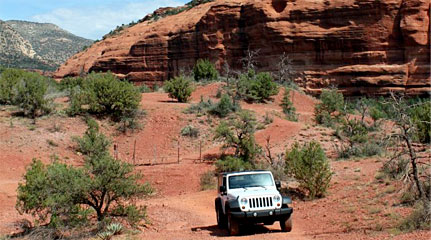 GET OUTDOORS
Rent a jeep for the day or have someone guide you on a jeep tour! Experience why this is the favorite modern Wild West Sedona adventure.
Sedona Outdoor Recreation »