Top 5 Sedona Self-Love and Healing Retreats
Sedona's reputation as a place for healing, rejuvenation, and inspiration has attracted some of the world's best intuitive healers and life coaches. If you're searching for the right person to help guide you towards finding and living your own truth, Sedona is an incredible place to start. From past-life regression, aura, and chakra readings to retreats, one-on-one spiritual guidance, guided meditation, and holistic bodywork, Sedona offers a range of healing opportunities that can help you get back on your best path.
Finding the right person to guide you is just as important as the journey itself, so take your time in choosing the healer or coach who's lucky enough to spend time with you. When you reach out, talk to them first and see if they offer you the kind of support and guidance you seek. The path to self-love and healing is very personal, and it's important that you find the right person to assist you as you take the steps towards a more whole version of yourself.
Todd Denny of Sedona Masters says, "The central paradox in healing and growth is the more one accepts and works with our trauma, the less one suffers. The more one faces and transforms their demons the less power they have to sabotage our lives. The sooner we release the past, the sooner we can create a powerful new future. You either expand or contract, You evolve or diminish. There's no such thing as staying constant."
If you'd like to begin your journey of becoming the best version of yourself, here are our Top 5 Sedona Self-Love and Healing Retreats: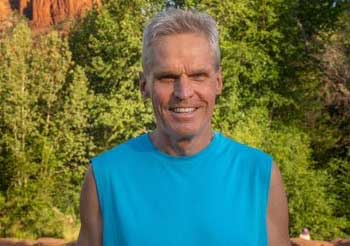 1. Life-Transforming Healing
Energy psychology sessions are key in regulating and transforming painful experiences and emotions. Todd blends energy work, ancient wisdom, breathwork, dreamwork, and mind mapping to empower his clients. An important distinction in his work is he teaches you how to carry on self-healing. No one else can teach you Enlightenment, that is already within you. Todd's work as your mentor and trusted advisor is to help you remove emotional blocks and trauma so that the real you can be revealed. Masters only point the way. You must and can walk the path to self-healing. Make the choice, become the greatest version of yourself! Learn skills to become incredibly resilient by releasing trauma and adverse childhood experiences.
About Todd: Todd is a healer, author, and professor. He has been featured on P.B.S, NPR, and "Entertainment Tonight" His clients include the National Science Foundation, the National Geographic Society, and the U.S. Department of Education. Todd's Book; Men Who Stop Rape is used on campuses across America. Todd also worked for a decade at Safeplace Rape/Relief Women's Shelter in Olympia, Washington.
Learn More About Sedona Masters »
---
2. Sedona Spiritual Retreats
Greg Drambour has lead Sedona retreats for 35 years. He offers One Day & Multiple Day Customized Retreats to support clients in creating a breakthrough on their spiritual journey. Specializing in these themes:
I Want To Forgive Myself and Others.
Please Help Me Stop Thinking So Much!
I Want My True Self To Come Out!
I Want To Know When My Wisdom Is Talking To Me.
I'm Stuck & I Can't Figure Out How To Get Unstuck!
I Am So Tired Of My Need To Control Everything! How Do I Let Go?
I Know There Is Something I Am Suppose To Do, I Just Don't Know How To Figure It Out!
I Get The Laws Of Attraction But It Isn't Working!
I Have Gone to Workshops, Counseling But I Still Can't Find Peace Inside!
Identifying and Clearing The Emotional Contributor to Illness!
Couples & Relationship Renewal!
More about Spiritual Journeys »
---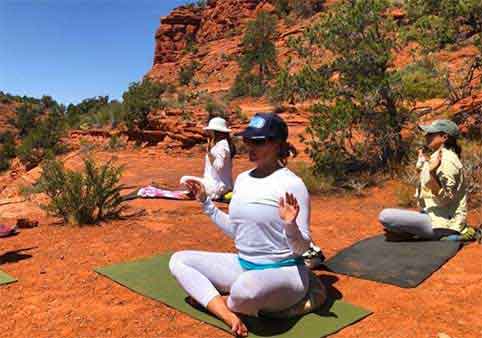 3. One Tribe Retreats
Sedona spiritual retreats are the best way to heal anxiety, depression, completely unwind and relax into the present moment. Unlike any other place on Earth, it seems so easy to do it here in Sedona, using help of her vortex sites. Every single day Sedona helps people to find clarity, peace within, restore loving connection in their relationship, heal a broken heart, or align with one's soul purpose.
Whether you are on the crossroads in your life, need inspiration and blessing for a new chapter of your life or simply want to reconnect to that infinite fountain of joy within, a spiritual retreat in Sedona is a wonderful solution.
More About One Tribe »
---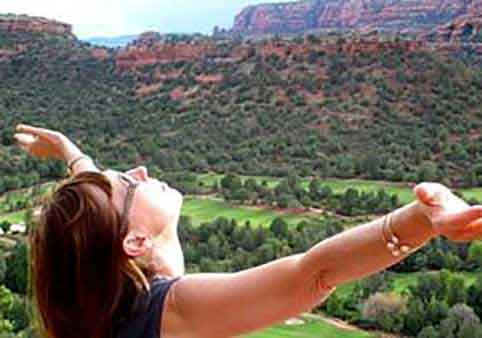 4. Sedona Vortex Retreats
Sedona Vortex Retreats designed the Sedona Healing Journey to bring you the peace and freedom you know is possible. Freedom from grief and fear patterns that no longer serve you, as well asthe inability to forgive yourself and others. You will use this time to rest your body, stop the mind and renew your Spirit. The energy of Sedona will cleanse you and regenerate you and you will return with new insights, understandings, acceptance and release. The Sedona healing you receive can be as deep and life-changing as you allow it to be. That's why it's vital to have talented, intuitive guides who can move you into the inner and outer spaces that will bestfacilitate you on your healing retreat.
More About Sedona Vortex Retreats »
---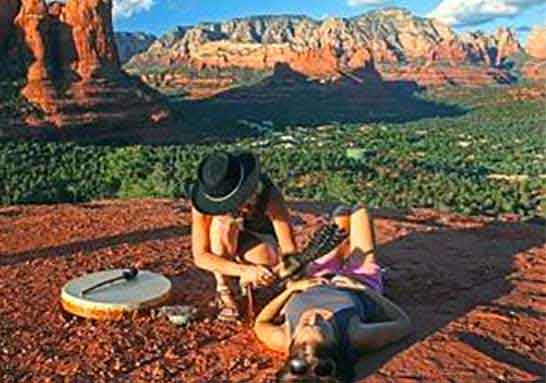 5. Spirit Quest
Our Personal Sedona Retreats are the most transformative retreats offered in Sedona because they give you the opportunity to work one-on-one with a hand-picked team of master practitioners who are focused completely on your needs. Your retreat will provide the greatest return possible on the total investment you're making for your own growth and well-being. If you're going through a personal crisis, there's no need to wait for a group retreat to address the issue. We have clients arriving and departing seven days a week.
More About Spirit Quest Retreats »
---
MORE VORTEX & HEALING PROFESSIONALS
---
---
---
---
---
---
---
---
---
---
---
---
---
---
---
---
---
---