Sedona Inns
Sedona, AZ offers a range of accommodations for its visitors. A Sedona inn is wonderful choice for visitors who do not want to stay in a big hotel but are feel a little too close for comfort at a small bed and breakfast. Many of the inns in Sedona provide resort-like amenities such as a swimming pool and spa, a dining area for breakfast and concierge service, but they are still able to maintain some of the homestyle comfort and attention often found only in bed and breakfasts. Choose from one of the several unique Sedona, AZ inns, small boutique hotels and larger bed & breakfasts, and get ready to enjoy your time in this beautiful part of Arizona.
1. Adobe Hacienda Bed & Breakfast
Experience the warmth of Southwestern hospitality at our charming bed and breakfast. Adobe Hacienda
...
More
2. Alma De Sedona Inn Bed & Breakfast
This Sedona lodging choice is AAA rated 4-Diamond and recommended by Fodors. You'll experience the w
...
More
3. Rose Tree Inn
"The best kept secret in Sedona..." is the Rose Tree Inn. Quaint, quiet, cozy and conveniently locat
...
More
4. Butterfly Garden Inn
The Butterfly Garden Inn, formerly Don Hoel's cabins, is the perfect destination for individuals, fa
...
More
5. Cozy Cactus Bed & Breakfast
Why stay at the Cozy Cactus? Mark, the "Muffin Czar" of course. Well, and the billion $ view (a
...
More
6. Baby Quail Inn
You will fall in love with Sedona's little slice of heaven. A small comfortable, affordable, Sedon
...
More
7. Orchards Inn Of Sedona
In the heart of Uptown Sedona, unsurpassed Red Rock views and modern amenities await at Orchards Inn
...
More
8. El Portal Sedona
El Portal Sedona Hotel is dedicated to providing an extraordinary lodging experience for guests a
...
More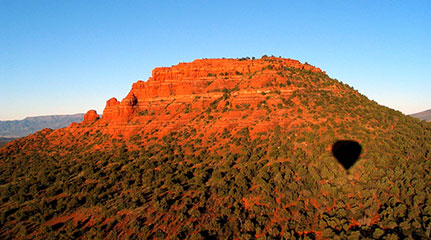 THINGS TO KNOW ABOUT HOT AIR BALLOONING
This early-morning adventure is best for your second or third day in Sedona. Find out what to expect, wear and do. Get More Balloon Trip Tips »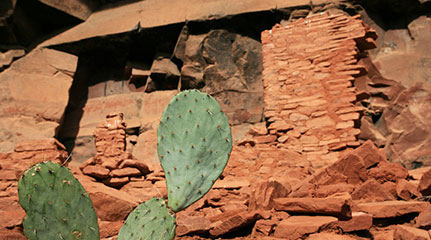 INDIAN RUINS AND ROCK ART SITES
Learn about the Sinaguan and Hopi Native American ruins and rock art sites near Sedona and in the Verde Valley. Explore the Ancient Sites »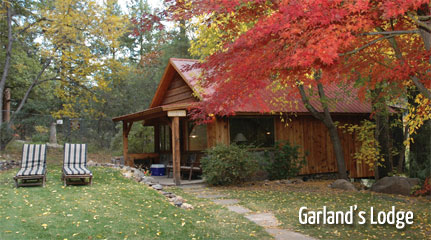 SEDONA CABINS & BED AND BREAKFASTS
Sedona cabins along Oak Creek and bed & breakfasts hidden at the foothills of the red rocks are the perfect escape for your Sedona, AZ vacation. Where to Stay in Sedona »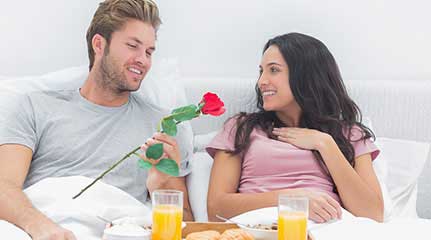 YOUR ROMANTIC SEDONA GETAWAY
Stay at a luxury resort spa with fine amenities or at a well-appointed B&B near the creek. Enjoy a couple's massage followed by a romantic dinner. See Romantic Getaways »