Sedona Campgrounds & RV Parks
Sedona, Arizona camping and RV parks let you spend a few nights under the Sedona night sky, or make Sedona a favorite stop on a cross-country trip in your RV. Let the kids enjoy gooey s'mores, share a campfire, and tell ghost stories. Enjoy a little stargazing, fishing, and boating or just relax and take in the scenery. One of the favorite things to do in Sedona, AZ is camping along Oak Creek, therefor, camping spots go quickly during the summer months. A few Sedona camping and RV parks offer amenities such as hookups, showers, restrooms and fresh water. If these are important to your outdoor comfort, make sure to double check which facilities offer your required amenities and call for reservations if required or during peak season.
The campgrounds listed below are typically open during the months of April-October, which means a camphost is there to collect campsite payment as well as maintain the restroom facilities and drinking water supply. Once the campground is "closed" it is still available for free public use providing the road and gate is open, but restrooms and drinking water will no longer be provided. We recommend submitting a reservation request online through our campsite booking partner, RoverPass, by clicking on the preferred campsite listing below. RoverPass will then contact the camphost for you, reserve your requested site and forward you your confirmation details.
---
1. Lo Lo Mai Springs
Secluded camping, RV, and cabin sites with a mile frontage on the banks of famous Oak Creek. This 27
...
More
2. Rancho Sedona RV Park
The peaceful, tranquil setting at Rancho Sedona is unrivaled. Rancho Sedona is fully shaded by gran
...
More
3. Oak Creek Mobilodge
Oak Creek Mobilodge is on the banks of famous Oak Creek, shaded by an abundance of mature Sycamor
...
More
4. Pine Flat Campground
The Pine Flat Campground is located in the beautiful Coconino National Forest and is a great spot
...
More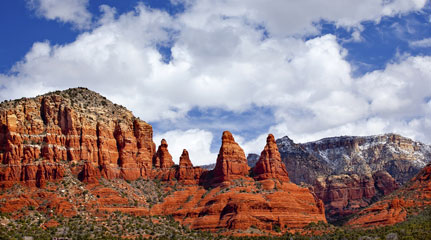 SEDONA, AZ WEATHER
Check out the weather conditions before you come. And in case you're wondering, there is no bad time to have a Sedona, AZ vacation.
See Sedona Weather »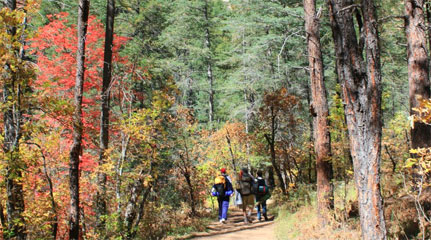 BEST SEDONA DAY HIKES
Experience Sedona up close by hiking through the red walled canyons or up to a vortex point on a hilltop. It's even more beautiful than you imagined.
See Sedona Hikes »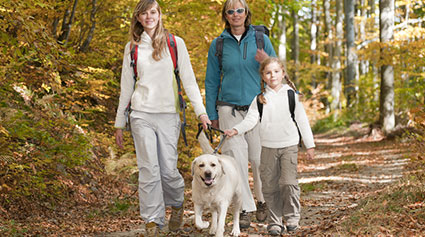 PET-FRIENDLY SEDONA
Traveling with your pet? Sedona has a variety of accommodations for you and the pooch. After settling in your hotel, a nice hike and a swim in the creek are definitely in order. See Pet-Friendly Sedona »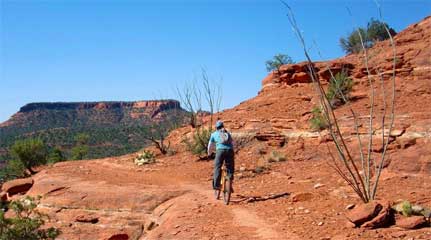 SEDONA FOR OUTDOOR ADVENTURE LOVERS
Sedona has some of the most scenic mountain biking trails, rock climbing routes and refreshing swimming holes in the great Southwest.
See Outdoor Adventure Ideas »