Sedona Timeshare Rentals
If you're thinking about staying at a timeshare in Sedona, AZ, you'll be happy to know these are among the favorite types of lodging for visitors. A timeshare is typically a condominum that is owned by several people. Each owner gets a certain amount of time they can stay at the condo every year, but when they're not using it, the facility is run similarly to a hotel and is rented out to non-owners. Renting a timeshare is like staying at a vacation home condo while getting hotel amenities such as concierge service, front desk check-in, cleaning service, recreation centers, exercise equipment, pools and more. It is possible to rent these out for as little as one night or much as a few weeks depending on availability. There are typically three floor layouts to choose from: studio, one bedroom, two bedroom and occasionally there are timeshares with a three bedroom floorplan. All floorplans come with full kitchen and a living room area with a television and couch that pulls out into a bed. These are wonderful for families traveling together and who want to be able to cook, do laundry, play games in the living room and basically just make the timeshare a home away from home; meanwhile, guests can pack up and leave without having to worry about the large amount of clean-up that vacation home rentals often require at the end of the stay. A timeshare is pretty much a hotel in the form of a furnished condo. If this sounds right for you, check out some of the Sedona, AZ timeshare locations available to you.
---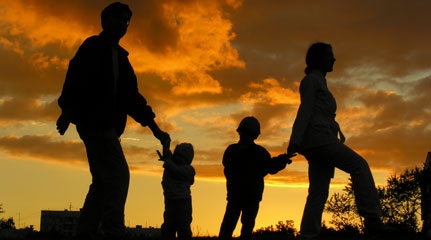 TAKING YOUR FAMILY TO SEDONA FOR VACATION?
Here are some of the most family-friendly hotels in Sedona and some things to do that should keep everyone happy...at least for a while.
See Family-Friendly Sedona »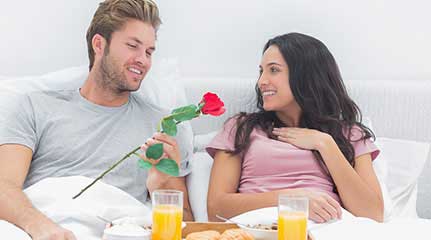 YOUR ROMANTIC SEDONA GETAWAY
Stay at a luxury resort spa with fine amenities or at a well-appointed B&B near the creek. Enjoy a couple's massage followed by a romantic dinner. See Romantic Getaways »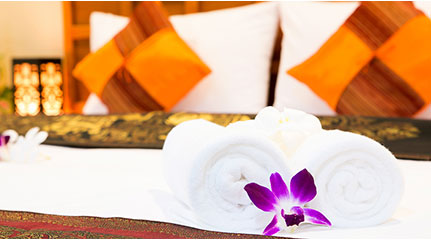 SEDONA HOTELS & RESORTS
Choose one of over 100 hotels and resorts in Sedona. Don't be overwhelmed by the choices; there's one just right for you.
Start Comparing Sedona Hotels »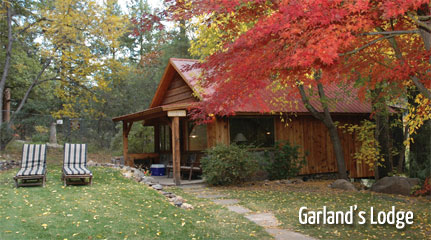 SEDONA CABINS & BED AND BREAKFASTS
Sedona cabins along Oak Creek and bed & breakfasts hidden at the foothills of the red rocks are the perfect escape for your Sedona, AZ vacation. Where to Stay in Sedona »