Sedona Catering, Wedding & Event Catering Companies
Sedona catering companies, restaurants and services are the perfect way to bring together special moments, spectacular views and people important to you over an excellent meal(that you don't have to prepare yourself!). Event catering in Sedona is pretty popular and books out pretty early in the year. You'll want to start looking for the right catering service for your event early in the planning process. When choosing best Sedona catering for you event, have an idea of where the event will take place, how many people you'll want to feed and any additional services and products you'll want supplied by the catering company. Many catering companies have direct access party supplies from the basic utensils, plates, tables and chairs to wine barrel drink bars, lighting and even posh, toilet trailer rentals. Your Sedona caterer has likely made some great local connections over the years with other party suppliers and they can bundle everything you need together at a great rate.
Catering your event in Sedona will is a really great choice. There are options for every type of event, from affordable Sedona catering to fine-dining, having a caterer really opens you up as a host to enjoy the event, spend time with your guests and concentrate on other important logistics. Caterers are professionals! They know how to make the food component of your even flow, patch up hick-ups that always seems to happen and generally manage the best part of any party...the food! Below is a good start to finding the best catering services in Sedona. Good luck and have fun!
---
1. Oak Creek Terrace Resort
Escape to Oak Creek Canyon among the red rocks and tranquility of Oak Creek. We are the perfect coup
...
More
2. Sedona Vortex Food Tours
The FIRST and only Food Tour in Sedona, Old Town Cottonwood, and Jerome is Vortex Food Tours!
...
More
3. Tlaquepaque Arts & Crafts Village
Your unforgettable Sedona experience must include spending time at internationally renowned Tlaquepa
...
More
4. Creekside Inn At Sedona
The Creekside Inn, furnished in authentic Victorian antiques, is nestled on three acres of wooded pr
...
More
5. Sky Ranch Lodge
Enjoy our Sedona views extending up to 75 miles in all directions. Sedona sunrises and sunsets fill
...
More
6. Arroyo Pinion Hotel
This Freshly Renovated Boutique Sedona hotel is located near the Thunder Mountain, Lizard Head, Chim
...
More
7. El Portal Sedona
El Portal Sedona Hotel is dedicated to providing an extraordinary lodging experience for guests a
...
More
8. Sedona Destination Weddings
Thinking about getting married in Sedona? Sedona Destination Weddings will help you create the pe
...
More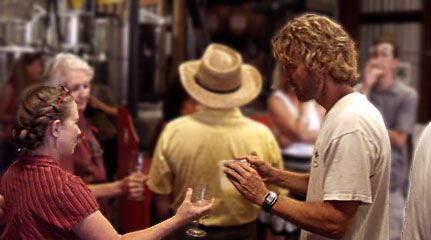 ARIZONA WINE COUNTRY
Sedona, Page Springs and Cornville are the beating heart of Arizona's wine country. Come taste the emerging hotspot vying for Napa-like status. See Sedona Wineries »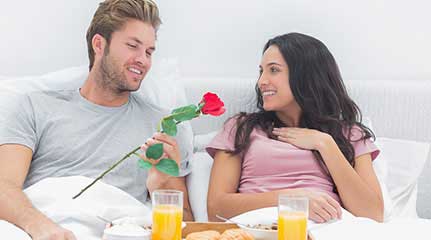 YOUR ROMANTIC SEDONA GETAWAY
Stay at a luxury resort spa with fine amenities or at a well-appointed B&B near the creek. Enjoy a couple's massage followed by a romantic dinner. See Romantic Getaways »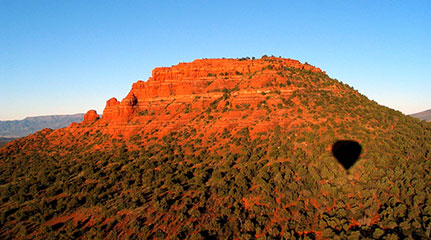 THINGS TO KNOW ABOUT HOT AIR BALLOONING
This early-morning adventure is best for your second or third day in Sedona. Find out what to expect, wear and do. Get More Balloon Trip Tips »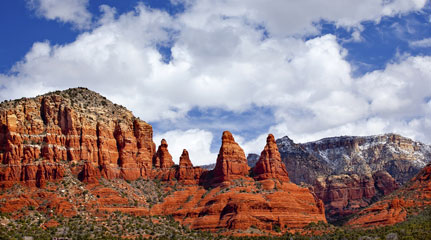 SEDONA, AZ WEATHER
Check out the weather conditions before you come. And in case you're wondering, there is no bad time to have a Sedona, AZ vacation.
See Sedona Weather »