Sedona for Active Seniors
Time is the most valued asset of active seniors. You take the time to relax, enjoy and experience the joys of life's adventures that the work-a-day crowd simply does not have time for. A perfect setting for active seniors, Sedona is surrounded by majestic red rocks and is hailed as one of the most beautiful places to visit in America.
There are over one hundred hiking trails in Sedona, from moderate to strenuous trails for the more experienced hiker; in short, Sedona offers hiking for everyone. Along Oak Creek there are pathways and venues for quite meditative moments or sharing a beautiful stroll with a hiking companion. High desert flora and fauna provide excellent photographic opportunities, especially in the remote canyons and vistas overlooking Sedona and the Verde Valley.
There are so many things to see and do for active seniors visiting Sedona. Jeep tours are at the top of almost everyone's list because they offer a range of Jeep tour experiences from relatively tranquil to exciting four-wheeled rough rides; they're a great way to see Sedona up close and personal. Did you know there were over fifty great American western movies filmed in the greater Sedona area, many starring John Wayne? His most noteworthy feature film was "Broken Arrow" and a Jeep tour to the films primary location is a fun-filled experience.
Are you a really active senior and an early riser? You may opt for a hot air balloon ride for a bird's eye view of Sedona's red rocks. At the apex of your hot air balloon adventure, the vistas span the distance from Flagstaff to Jerome and beyond. A Sedona sunrise from those heights is awe-inspiring and unforgettable.
Take the time to avail yourself to free concierge services offered at most Sedona hotels and resorts to enhance your stay and assist with planning your daily activities to make the most of your visit to Sedona. No matter which choices you make, be sure to bring plenty of water – about a gallon per person per day – sunscreen, a map and cell phone. Also, it is wise to let someone know where you intend to venture.
There are several local attractions that are excellent day trips from Sedona, including Arizona's premiere attraction, the Grand Canyon, just two hours away along with a ride on historic route 66 in Williams on your return trip. From your hub in Sedona, there are train rides taking you to remote canyons, a wild life preserve and a nearby casino for your entertainment.
Taste-tempting treasures can be found among the variety of Sedona restaurants featuring world-class cuisines sure to please the most discriminating diner. Sedona has something for everyone and with time on your side, we at Sedona.net know that active seniors will appreciate the Sedona experience and return often.
---
1. Predator Zip Lines
Experience the wind ripping through your hair on a thrill ride over nature's wildest predators.
...
More
2. Sedona Hiking App
Take a Hike! The Sedona Hiking App currently has over 100 trails, three hundred and sixty miles o
...
More
3. Flagstaff Extreme Adventure Course
Flagstaff Extreme Adventure Course is an elevated obstacle course set in the tall Ponderosa Pines
...
More
4. Sedona Scenic Tour From Viator
Book this tour with Viator. This is a perfect tour to take when you first arrive in Sedona. On this
...
More
5. SEDONA WINE & BEER TOURS BY SEDONA DELIVERS, LLC
Experience the best wines Arizona offers with our private, customized, wine tours. Learn about uniqu
...
More
6. Red Rock Balloons
Come fly the Red Rocks! Take an "Aerial Nature Walk" which is a truly magical feeling of soaring gen
...
More
7. Sedona Day Hikes & Sunset Hikes
Take a fall hike with us! A few things about how we operate: 1) first all of our day hikes are priva
...
More
8. Pink Jeep Tours Sedona's Most Popular Tour
Hang on tight for a fun-filled adventure that leads you on and over the red rocks in a cutting edge
...
More
9. Out Of Africa Wildlife Park
Come see Tiger Splash show at 1:15 every day. Watch Bengal tigers in natural play as they "hunt" the
...
More
10. Sedona Trail Zen
Sedona Trail Zen makes adventure accessible for everyone! Our guided hiking excursions take you to
...
More
11. Arizona Outdoor Adventures
Drive our ATVs on a guided 40 mile off-road adventure through the West Sedona Valley. Bring your cam
...
More
12. Grand Canyon Day Tour
Voted on Trip Advisor as the most popular Grand Canyon day tour. This is the best way to enjoy th
...
More
13. Half-Day Polaris Slingshot Rental from Sedona
Sedona slingshot rentals is a new an exhilarating way to see the sights all around Sedona. Explore v
...
More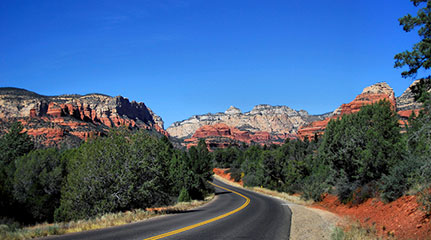 DRIVING DIRECTIONS TO SEDONA
Getting to Sedona is the first step. Driving is the most popular and practical way to get here.
Get Driving Directions from Nearby Cities »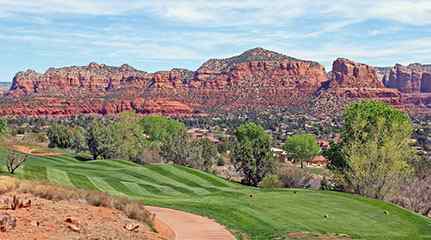 SEDONA GOLF MAP
There are 4 golf courses, public and private, in Sedona and seven more within 20—40 minutes.
See our Sedona Golf Map »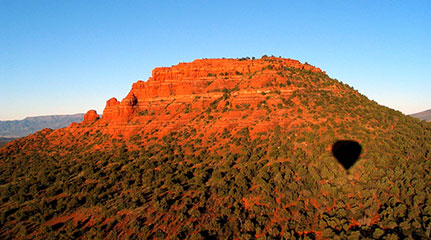 THINGS TO KNOW ABOUT HOT AIR BALLOONING
This early-morning adventure is best for your second or third day in Sedona. Find out what to expect, wear and do. Get More Balloon Trip Tips »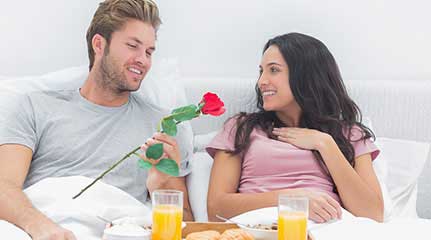 YOUR ROMANTIC SEDONA GETAWAY
Stay at a luxury resort spa with fine amenities or at a well-appointed B&B near the creek. Enjoy a couple's massage followed by a romantic dinner. See Romantic Getaways »