Sedona True Western Experience
When you think of Sedona and Arizona, it's hard not to remember the American Frontier and the Old West. Take a walk in a cowboy's boots and experience an authentic Western town, chuckwagon dinner, horseback riding, a former ghost town, museums and even an old-fashioned train journey.
Boots & Saddles Bed & Breakfast A Southwestern-style Sedona bed & breakfast where luxury meets good old fashioned hospitality. Centrally located well off the main road but just 2.4 miles from Uptown Sedona, nestled just under Thunder Mountain and Chimney Rock, one can sense the bygone days of the Old West and the elevating energy of the local Vortex. Kick off your boots and soak in your private spa under the stars or your in-room jetted tub for two in front of the flickering fire.
Blazin' M Ranch Experience the Old West with a visit to the Blazin' M Ranch. An authentic replica of an 1880's Frontier Town, Blazin' M Ranch offers a chuckwagon supper and live Western stage show. You will enjoy the wide variety of Western sights and activities including a pony ride, shooting gallery, train ride, horseshoe pits, a mechanical roping horse, and friendly farm animals. Create a train package by combining your chuckwagon supper and show with a scenic 4-hour train ride through the picturesque Sycamore Canyon wilderness area aboard the Verde Canyon Railroad.
Verde Canyon Railroad Often called Arizona's "Other Grand Canyon," Verde Canyon Railroad offers passengers the opportunity to see a beautiful red rock canyon up close in all its seasonal glory. Considered one of the finest scenic train rides in North America, and the #1 outdoor attraction for visitors coming to Sedona, Arizona, passengers on the Verde Canyon Railroad enjoy this four-hour scenic train ride in first-class style aboard renovated passenger coaches and open-air viewing cars pulled by vintage locomotives. A perfect addition to any vacation.
Mogollon Rim Jeep Tour & Horseback Ride Combination Check out A Day in the West tour company and start your adventure with a scenic jeep tour up Bear Wallow Canyon to the Mogollon Rim. No four-wheel drive is involved in this tour as it follows a forest service road 2,500 feet above Sedona, but the views are spectacular. Then saddle-up for a scenic one-hour horseback ride on a 45,000 head working cattle ranch.
Jerome A once near-ghost-town with a rich copper mining history, today Jerome is very much alive with writers, artists, artisans, musicians, historians and families. They form a peaceful, colorful, thriving community built on a rich foundation of history and lore.
Sedona Heritage Museum The caretakers of the history of the greater Sedona area. The Museum is focused on the lifestyles and works of the people who pioneered this community, from 1870 to the present. The Sedona Historical Society's mission is to research, preserve and teach the history of the greater Sedona area.
---
1. Blazin' M Ranch
Blazin' M Ranch features a BBQ chicken and ribs chuckwagon supper and a toe-tappin Western stage pro
...
More
2. A Day In The West
Sedona's oldest continually owned family tour business (since 1949) offers a wide variety of tours,
...
More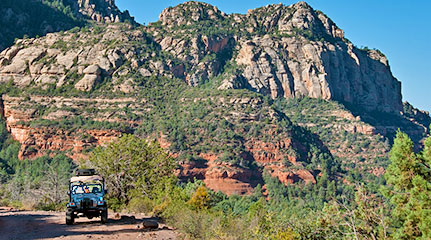 WHAT NOT TO DO IN SEDONA
As loved as Sedona is (and it really is!) there are some things NOT to do when visiting here. See What NOT to Do »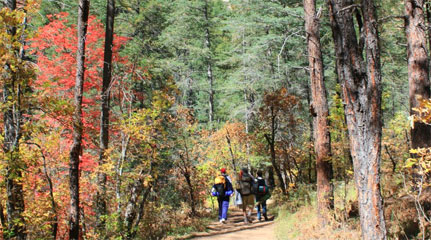 BEST SEDONA DAY HIKES
Experience Sedona up close by hiking through the red walled canyons or up to a vortex point on a hilltop. It's even more beautiful than you imagined.
See Sedona Hikes »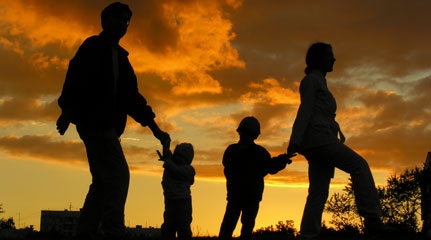 TAKING YOUR FAMILY TO SEDONA FOR VACATION?
Here are some of the most family-friendly hotels in Sedona and some things to do that should keep everyone happy...at least for a while.
See Family-Friendly Sedona »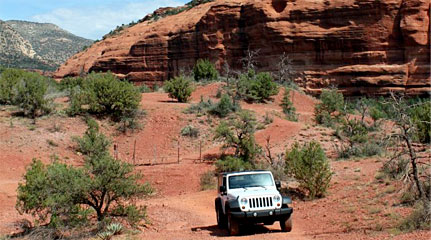 GET OUTDOORS
Rent a jeep for the day or have someone guide you on a jeep tour! Experience why this is the favorite modern Wild West Sedona adventure.
Sedona Outdoor Recreation »