Sedona Wedding Venues & Services
Sedona wedding venues are made extraordinary with the red rocks as a spectacular backdrop. You'll find some of Sedona's best wedding venues and services right here. From where to get married, flowers, and DJs, to cake bakers and best local wines, you'll be able to start your wedding planning right here. Also, consider hiring a Sedona wedding planner skilled at creating a perfect day (or multi-day celebration) for the bride and groom, family and guests. It will make planning a destination wedding much easier, as your wedding planner will help you work within your budget, selecting and coordinating all the vendors that will come together on your special day: caterers, florists, musicians, DJ, rentals, beauty services and more. It's smart to have a local expert's insight and experience; a Sedona wedding planner's skill will save you time, contacting the venues and vendors that align with your unique wedding budget, personality, style and vision. Plus, it's reassuring to have their expertise when it comes to negotiating and reserving the ceremony and reception location, accommodations for your guests and a setting up a romantic wedding night or honeymoon (after all, isn't it nice for the bride and groom to both be surprised by something done for them, instead of by them?) When the big day finally arrives, you'll be grateful for your wedding planner as he or she answers guests' questions, directs vendors, aids the photographer in getting to know you and your wedding party and generally keeps things running smoothly; his or her help is invaluable in allowing the bride and groom to relax and soak up every precious moment of this most important day.
---
1. Creekside Inn At Sedona
The Creekside Inn, furnished in authentic Victorian antiques, is nestled on three acres of wooded pr
...
More
2. Tlaquepaque Arts & Crafts Village
Your unforgettable Sedona experience must include spending time at internationally renowned Tlaquepa
...
More
3. Oak Creek Terrace Resort
Escape to Oak Creek Canyon among the red rocks and tranquility of Oak Creek. We are the perfect coup
...
More
4. El Portal Sedona
El Portal Sedona Hotel is dedicated to providing an extraordinary lodging experience for guests a
...
More
5. Sky Ranch Lodge
Enjoy our Sedona views extending up to 75 miles in all directions. Sedona sunrises and sunsets fill
...
More
6. Arroyo Pinion Hotel
This Freshly Renovated Boutique Sedona hotel is located near the Thunder Mountain, Lizard Head, Chim
...
More
7. Sedona Vortex Food Tours
The FIRST and only Food Tour in Sedona, Old Town Cottonwood, and Jerome is Vortex Food Tours!
...
More
8. Sedona Destination Weddings
Thinking about getting married in Sedona? Sedona Destination Weddings will help you create the pe
...
More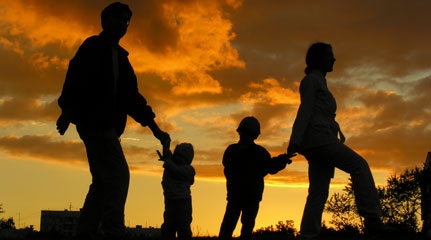 TAKING YOUR FAMILY TO SEDONA FOR VACATION?
Here are some of the most family-friendly hotels in Sedona and some things to do that should keep everyone happy...at least for a while.
See Family-Friendly Sedona »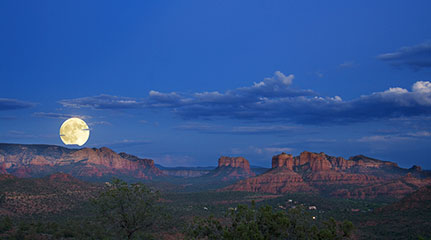 SEDONA'S METAPHYSICAL WONDERS
Crystals, vortexes and UFO sightings: what makes Sedona's metaphysical wonders so compelling to visitors and locals?
See Sedona's Metaphysical Side »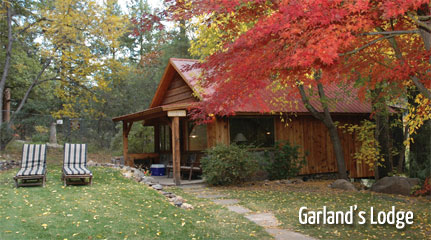 SEDONA CABINS & BED AND BREAKFASTS
Sedona cabins along Oak Creek and bed & breakfasts hidden at the foothills of the red rocks are the perfect escape for your Sedona, AZ vacation. Where to Stay in Sedona »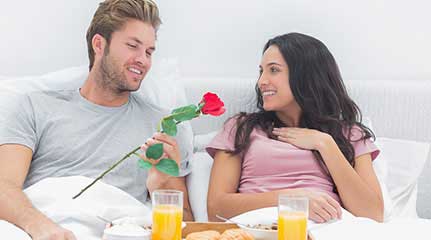 YOUR ROMANTIC SEDONA GETAWAY
Stay at a luxury resort spa with fine amenities or at a well-appointed B&B near the creek. Enjoy a couple's massage followed by a romantic dinner. See Romantic Getaways »