Romantic Hotels
Sedona's romantic hotels and lodging range from secluded cabins tucked away in Oak Creek Canyon to upscale resorts with five star amenities like exceptional spas and dining. There is no one definition of romance in Sedona, but the most romantic itineraries allow several days to magically transform your romantic adventure into a lifetime of memories, beckoning you to return often. Romantic couples are especially welcomed in all of these accommodations we've hand-picked as the most romantic hotels in Sedona and many cater to couples celebrating special occasions, honeymoons and anniversary - recognizing the importance of your moment.
The most romantic hotels in Sedona offer whatever best suits each couple. The Sedona uptown resorts, hotels and motels feature the convenience of a location suitable for walking to restaurants and shopping, but there are just as many options available for couples in west Sedona, the Village of Oak Creek and the shady banks of Oak Creek Canyon. If you prefer more intimate accommodations, they can be found among the delightfully different Sedona, Arizona romantic bed and breakfasts, inns and cabins; many with spectacular views of Sedona's red rock formations. Your love has brought you to Sedona and the unforgettable romantic experience will bring you back.
---
1. Butterfly Garden Inn
The Butterfly Garden Inn, formerly Don Hoel's cabins, is the perfect destination for individuals, fa
...
More
2. Arroyo Pinion Hotel
This Freshly Renovated Boutique Sedona hotel is located near the Thunder Mountain, Lizard Head, Chim
...
More
3. Cozy Cactus Bed & Breakfast
Why stay at the Cozy Cactus? Mark, the "Muffin Czar" of course. Well, and the billion $ view (a
...
More
4. Canyon Wren Cabins For Two
Nestled in Oak Creek Canyon, below soaring red rock canyon walls, tall pines and sycamores! Our roma
...
More
5. Orchards Inn Of Sedona
In the heart of Uptown Sedona, unsurpassed Red Rock views and modern amenities await at Orchards Inn
...
More
6. Junipine Resort
Junipine Resort is the perfect location for small business meetings or a family vacation. Our seclud
...
More
7. Sedona Real Inn & Suites
Our family-owned and operated inn feels different from other Sedona hotels because it is. When you'r
...
More
8. Sky Ranch Lodge
Enjoy our Sedona views extending up to 75 miles in all directions. Sedona sunrises and sunsets fill
...
More
9. Briar Patch Inn
The Briar Patch Inn features 19 cabins situated on 9 lush acres in Oak Creek Canyon, just 3 miles no
...
More
10. El Portal Sedona
El Portal Sedona Hotel is dedicated to providing an extraordinary lodging experience for guests a
...
More
11. Hilton Sedona At Bell Rock
A magical location, stunning landscape with sweeping vistas: Hilton Sedona at Bell Rock is your idea
...
More
12. Adobe Grand Villas
Luxurious AAA 4 Diamond Sedona, Arizona bed and breakfast with 850 + sq ft villas, red rock views, t
...
More
13. Alma De Sedona Inn B&B Romance Package
Romance isn't just for Valentine's Day! Come and enjoy the romantic rooms and views and the tran
...
More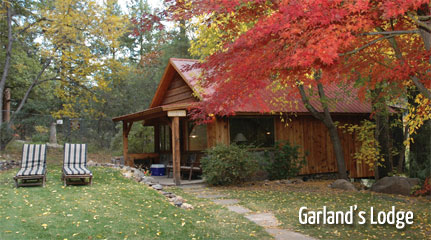 SEDONA CABINS & BED AND BREAKFASTS
Sedona cabins along Oak Creek and bed & breakfasts hidden at the foothills of the red rocks are the perfect escape for your Sedona, AZ vacation. Where to Stay in Sedona »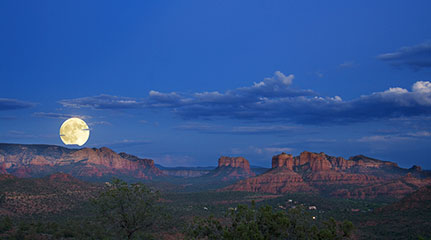 SEDONA'S METAPHYSICAL WONDERS
Crystals, vortexes and UFO sightings: what makes Sedona's metaphysical wonders so compelling to visitors and locals?
See Sedona's Metaphysical Side »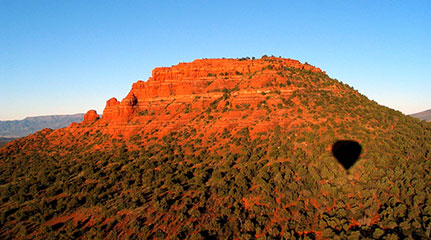 THINGS TO KNOW ABOUT HOT AIR BALLOONING
This early-morning adventure is best for your second or third day in Sedona. Find out what to expect, wear and do. Get More Balloon Trip Tips »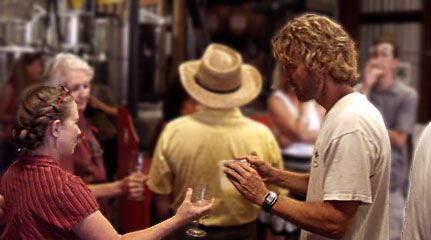 ARIZONA WINE COUNTRY
Sedona, Page Springs and Cornville are the beating heart of Arizona's wine country. Come taste the emerging hotspot vying for Napa-like status. See Sedona Wineries »