Romantic Getaways
Sedona is such a magical and memorable place that almost any accommodations could be considered romantic. However, some hotels, resorts, bed & breakfasts, inns and cabins go the extra distance to make your getaway even more romantic. Boutique, full-service hotels get high marks for romance with their well-appointed guestrooms and special little touches you and your sweetie won't soon forget. Luxury resorts go over the top with five-star romantic amenities like spa tubs, outdoor showers, first-class service and remarkable privacy. Because privacy is an important consideration when you're on a vacation focused on just the two of you, you'll find that Sedona's bed & breakfasts, inns and cabins are a best bet because they allow you to interact with just a few guests, or almost no one else at all.
Almost certainly, you're thinking of planning a romantic dinner in Sedona, but why wait until evening to get into the mood? Start your day by sleeping in and then making your way out to one of the lovely creekside restaurants for a bountiful brunch on the patio. Or if you're early risers, enjoy a gourmet breakfast at your B & B or inn. Starting off the day with a connection to your sweetie will last throughout the day as you hike, shop and play, and soon it will be time to go out for that romantic dinner you've been planning. Make a reservation at a romantic restaurant for a half-hour before sunset at one of the restaurants in town that has great views; you'll love watching the sunset in the west, or watching the effect the setting sun has on the red rocks in the east. If you're ready for a nightcap and some dancing, many small bars and restaurants bring in musicians to create an intimate atmosphere. Not only is there great local talent, but this destination is a popular stop for bands on national tours.
Everyone who lives in Sedona has a special, romantic spot that they visit for special occasions, but the good news for visitors is that the spots aren't necessarily kept secret. Chances are, if you ask a local, he or she wouldn't hesitate to point you in a good direction, so don't be afraid to ask your innkeeper, concierge, or even your restaurant server or tour guide. You can drive all over the Southwest looking for a romantic escape, but few things compare with selecting a picnic along Oak Creek, sharing a bottle of wine on a scenic vista, or watching wildlife in a secluded spot. State parks like Oak Creek Crossing, Slide Rock and Grasshopper Point are surprisingly empty if you don't show up on a weekend. Several wineries are within easy striking distance, and you can even take a kayaking tour that ends at a winery for a tasting.
When the temperatures rise, set aside some time for a tandem massage at one of the numerous spas, relax in one of the coffee shops, or visit a gallery. On the first Friday of every month, a shuttle continuously runs between most of the galleries of Tlaquepaque, Hozho and Hillside Sedona. These special places, coupled with the main street in Uptown Sedona, feature numerous galleries and shops and wandering them is a great way to spend a leisurely afternoon hand-in-hand with the one you love.
Tweet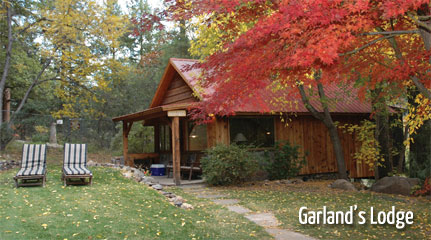 SEDONA CABINS & BED AND BREAKFASTS
Sedona cabins along Oak Creek and bed & breakfasts hidden at the foothills of the red rocks are the perfect escape for your Sedona, AZ vacation. Where to Stay in Sedona »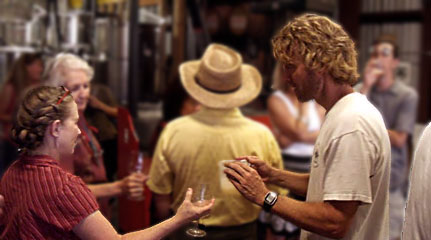 ARIZONA WINE COUNTRY
Sedona, Page Springs and Cornville are the beating heart of Arizona's wine country. Come taste the emerging hotspot vying for Napa-like status. See Sedona Wineries »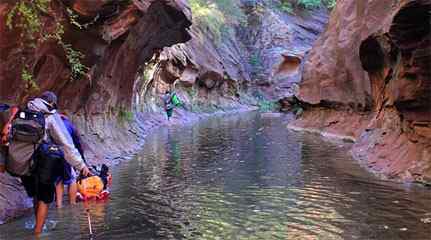 HIDDEN SEDONA - THINGS YOU MIGHT MISS IF YOU'RE NOT LOOKING
From blackberry picking along Oak Creek Canyon and adventure hikes, to quiet, tucked away lunch patios; Hidden Sedona is the best of Sedona.
See Hidden Sedona »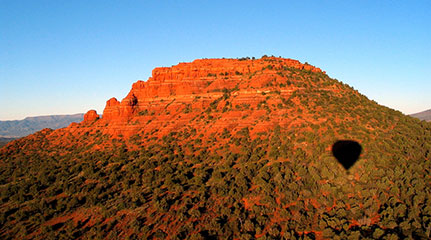 THINGS TO KNOW ABOUT HOT AIR BALLOONING
This early-morning adventure is best for your second or third day in Sedona. Find out what to expect, wear and do. Get More Balloon Trip Tips »