Sedona Cabins
---
Cozy mountain and creekside cabins in Sedona are popular lodging options because they offer a variety of settings perfect for singles, couples and families. Sedona, AZ cabins, cottages or villas are ideal for an overnight stay, week-long retreat, or family reunion. If you're daydreaming about cabins in Sedona, dotted alongside Oak Creek and dappled in sunlight filtered through a canopy of trees, or a secluded Sedona, AZ cabin retreat in the mountains with views of mile-high red rocks, you'll find it on Sedona.net. If you need a little more information on what to do in Oak Creek Canyon, visit www.OakCreekCabins.com.
Tweet
1. Garland's Oak Creek Lodge
Garland's Oak Creek Lodge is a unique, historic and acclaimed American-plan Lodge cradled in Oak Creek Canyon. Open March 29 thru November 1...
More
2. Briar Patch Inn
The Briar Patch Inn features 19 cabins situated on 9 lush acres in Oak Creek Canyon, just 3 miles north of Sedona. Each individual cabin is...
More
3. Lo Lo Mai Springs
Secluded camping, RV, and cabin sites with a mile frontage on the banks of famous Oak Creek. This 27 acre tree shaded resort is located 8 mi...
More
4. Best Western PLUS Arroyo Roble Hotel & Creekside Villas
The Best Western PLUS Arroyo Roble Hotel and Creekside Villas is located in Uptown Sedona, providing near-Grand Canyon accommodations within...
More
5. Canyon Wren Cabins For Two
Nestled in Oak Creek Canyon, below soaring red rock canyon walls, tall pines and sycamores! Our romantic Sedona cabins and country gardens p...
More
6. Chipmunk Cabin
This beautiful little furnished cabin, in the north, "cool end" of Oak Creak Canyon, is nestled among tall pines on the creek. It has two be...
More
(702) 458-7306
380 North Harding Drive
Sedona, AZ
86336
$130.00 - $130.00
7. Forest Houses Resort
Forest Houses Resort is situated on 20 wooded acres in upper Oak Creek Canyon. The resort is separated from the highway by trees and Oak Cre...
More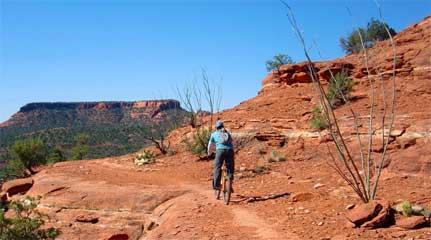 SEDONA FOR OUTDOOR ADVENTURE LOVERS
Sedona has some of the most scenic mountain biking trails, rock climbing routes and refreshing swimming holes in the great Southwest.
See Outdoor Adventure Ideas »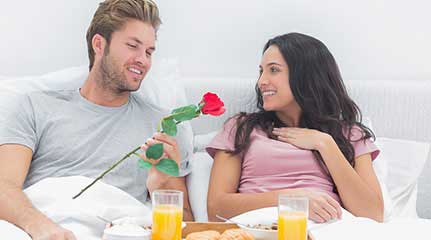 YOUR ROMANTIC SEDONA GETAWAY
Stay at a luxury resort spa with fine amenities or at a well-appointed B&B near the creek. Enjoy a couple's massage followed by a romantic dinner. See Romantic Getaways »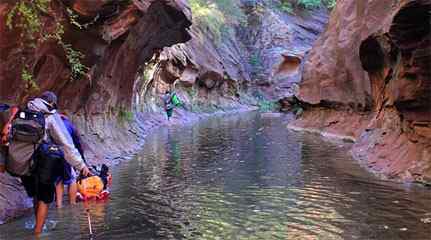 HIDDEN SEDONA - THINGS YOU MIGHT MISS IF YOU'RE NOT LOOKING
From blackberry picking along Oak Creek Canyon and adventure hikes, to quiet, tucked away lunch patios; Hidden Sedona is the best of Sedona.
See Hidden Sedona »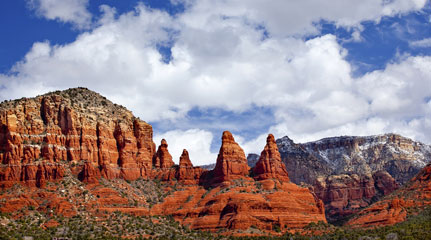 SEDONA, AZ WEATHER
Check out the weather conditions before you come. And in case you're wondering, there is no bad time to have a Sedona, AZ vacation.
See Sedona Weather »