Spiritual Health
Sedona, AZ is well known for its natural geomagnetic points. Each one of these is referred to as a "vortex" and is said to facilitate healing, balance and spiritual intuitiveness. This brings people with intuitive gifts and people who seek guidance from them to Sedona, AZ from all over the world and is a very large reason for Sedona's popularity and growth. A Sedona vortex tour can be experienced in several ways: visitors can take a Jeep tour to the different vortex points around Sedona or perhaps guided yoga and meditation on a vortex could be a more fulfilling and interactive way to experience this energetic phenomena. Wether you feel the energy or not on your vortex tour, you can't go wrong with the beautiful view, unique perspective and forced moments of deep breaths a vortex tour evokes. It's all good stuff and is a highly recommended activity.
Hiking is certainly the most popular thing to do in Sedona, AZ. There are literally hundreds of hiking trails to choose from varying in distance, difficulty, views and objectives. Some hikes are great to summit while others lead you past ancient petroglyphs, sacred pools and other archeologically interesting things to see. Among the most travelled hiking trails are the ones leading to a vortex. Many visitors hike a Sedona vortex trail, reach the top then ask, "Is this the vortex?" If you're not typically one to "feel energy" or you're not quite sure what to be looking for but are determined to know what the deal is with this "vortex thing", try going on a guided Sedona vortex hike. Even if you are already an intuitive, a guided vortex hike will help you get the most out of your experience.
A guided Sedona vortex tour offers hikers more than just guidance once hikers reach the vortex; there are typically interesting plants and geological compositions to learn about as well as ancient spiritual stories that a guide can share with hikers along the way. Take a guided vortex hike and experience what draws so many people to Sedona, AZ besides its physical beauty.
Sedona, Arizona is known for its spiritually rejuvenating atmosphere, Sedona massage therapy practitioners, spa resorts and day spas. Treat yourself to massage therapy in Sedona, Arizona and take advantage of one of the many types of spirituality and alternative healing methods available at Sedona, Arizona spas and massage therapy centers. Resources for Sedona massage therapy, chakra alignment and balancing, acupuncture, energy readings, Sedona psychics, meditation and spiritual retreats; all of which are believed to be more effective in Sedona than in any other place because of the famous Sedona vortex areas – rare, natural areas containing elevated levels of earth energy.
Embark upon a spiritual journey - heal your body, mind and spirit with the guidance of a psychic in Sedona, Arizona. Psychics in Sedona support individuals as they discover their true spiritual selves, while helping them face past experiences and move towards new ones. Psychics move to Sedona from all over the world as the energy of Sedona enhances the clarity and reach of their intuition. If you've never experienced a psychic reading before but are interested, Sedona is a great place to explore this unseen gift for the first time. If you've already had a psychic reading done on you before and think you could benefit from another reading, there could not be a better place to have this done. Sedona psychics are a large part of the character that makes up Sedona, AZ. If you have the time and are open to a spiritual journey, take the chance and get a psychic reading while you're here.
Retreat from the mile-a-minute pace of your world to spend time at one of these Sedona, AZ metaphysical and holistic retreats. Heal your mind, body and soul along the banks of Oak Creek or in the shadows of the mystical red rocks. Transform your soul and discover yourself with the aid of Sedona's vortex energy, labyrinths, psychic healers, intuitives, meditation and organic elements. Metaphysical and holistic retreats in Sedona, AZ provide first-class lodging, meals and training to individuals, couples and groups who seek self-discovery and actualization in the midst of Sedona's magical landscape.
Shopping in Sedona is more than something to do, it's certainly an experience. Mixed among the art galleries, boutique craft shops and Southwestern jewelry dealers, there are crystal shops filled energy enhancing rocks, angel cards and many other things that help facilitate spiritual healing and balance. Many of these shops have psychics, aura readers and guides to take visitors on guided vortex hikes or guided yoga and meditation at a vortex. These vortex shops are a great place to begin if you're looking to explore spiritual Sedona. Many of the shop owners have spiritual guides that they trust and recommend. Even if you're a non-believer, these shops have some truly beautiful artwork, jewelry and gemstones that don't take a believer to appreciate and enjoy.
Tweet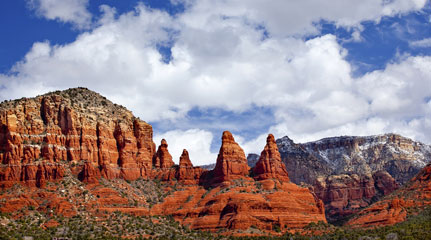 SEDONA, AZ WEATHER
Check out the weather conditions before you come. And in case you're wondering, there is no bad time to have a Sedona, AZ vacation.
See Sedona Weather »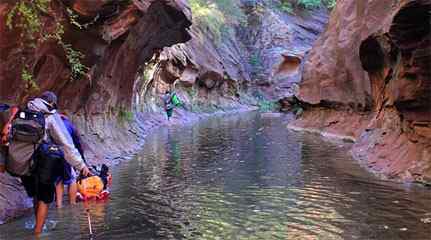 HIDDEN SEDONA - THINGS YOU MIGHT MISS IF YOU'RE NOT LOOKING
From blackberry picking along Oak Creek Canyon and adventure hikes, to quiet, tucked away lunch patios; Hidden Sedona is the best of Sedona.
See Hidden Sedona »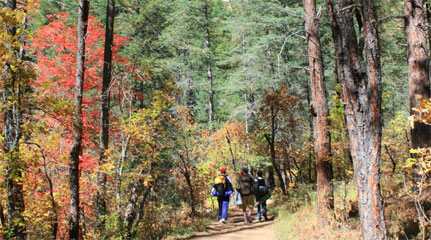 BEST SEDONA DAY HIKES
Experience Sedona up close by hiking through the red walled canyons or up to a vortex point on a hilltop. It's even more beautiful than you imagined.
See Sedona Hikes »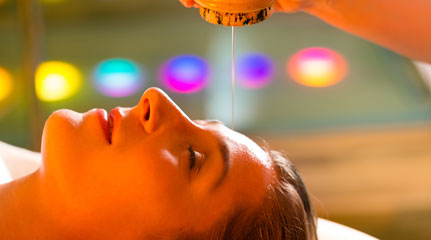 VORTEX & SPIRITUAL HEALTH
Treat yourself to a relaxing massage or seek spiritual guidance from an intuitive healer. Sedona offers many physical and spiritual healing opportunities. See Spiritual Health »