Wine Tasting Rooms & Bars
Wine tasting in Sedona is all about experiencing AZ wine country firsthand. Check out these Sedona, Arizona wine tasting events and wineries. Enjoy a variety of local Sedona wines and vintages from all over AZ wine country in wine tasting rooms, wine stores, local wineries and on Sedona wine tours. Get insight from local AZ wine country experts, who'll customize your tasting experience with everything from a one-on-one tasting to group tastings and Sedona wine tour Jeep excursions. End a day of red rock hiking with one of the best nightlife activities... enjoying Sedona, Arizona wine tasting surrounded by great ambiance, terrific wine selection and local flavor.
Tweet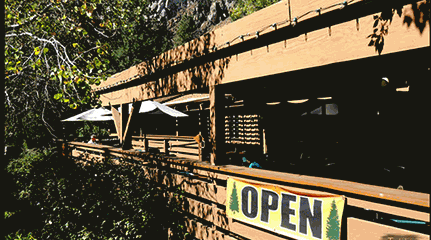 THE TABLE AT JUNIPINE - SEDONA'S NEWEST BEST PATIO DINING
The Table at Junipine Resort is a whole new experience. Enjoy delicious food in a gorgeous setting tucked into the woods of Oak Creek Canyon...
See More »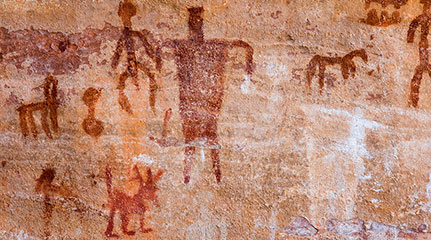 WHAT HAPPENED TO THE SINAGUA?
Sedona's first Indians mysteriously disappeared at the peak of their civilization, leaving breathtaking adobe ruins behind. See How The Sinagua Left Their Mark »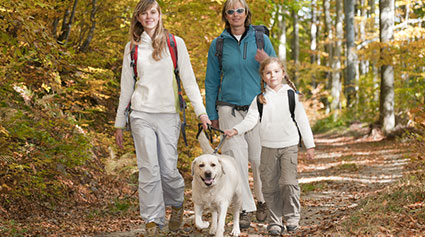 PET-FRIENDLY SEDONA
Traveling with your pet? Sedona has a variety of accommodations for you and the pooch. After settling in your hotel, a nice hike and a swim in the creek are definitely in order. See Pet-Friendly Sedona »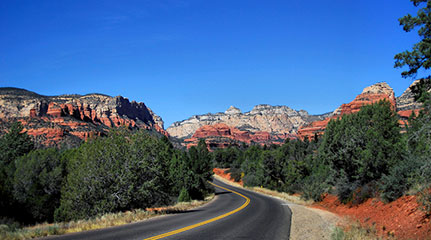 DRIVING DIRECTIONS TO SEDONA
Getting to Sedona is the first step. Driving is the most popular and practical way to get here.
Get Driving Directions from Nearby Cities »