Wine Tasting Rooms & Bars
Wine tasting in Sedona is all about experiencing AZ wine country firsthand. Check out these Sedona, Arizona wine tasting events and wineries. Enjoy a variety of local Sedona wines and vintages from all over AZ wine country in wine tasting rooms, wine stores, local wineries and on Sedona wine tours. Get insight from local AZ wine country experts, who'll customize your tasting experience with everything from a one-on-one tasting to group tastings and Sedona wine tour Jeep excursions. End a day of red rock hiking with one of the best nightlife activities... enjoying Sedona, Arizona wine tasting surrounded by great ambiance, terrific wine selection and local flavor.
1. Sedona Wine Adventures
We offer 4 very popular Sedona wine tasting tours along the Verde Valley Wine Trail. We visit the
...
More
2. Alcantara Estate Vineyards Tasting Experience
Enjoy an exclusive tasting at Alcantara Estate Vineyards on this 3 hour wine tour outside of Sedona.
...
More
3. Granite Creek Vineyards
Multiple Award Winning Granite Creek Vineyards is a family owned and operated vineyard and winery lo
...
More
4. Pillsbury Wine Company Tasting Room
100% Arizona and 100% original. Pillsbury Wine Company is the evolution of a Dream-Come-True project
...
More
5. Caduceus Cellars
Perched on the side of the South East facing slopes of Jerome, Caduceus Cellars & Merkin Vineyards i
...
More
6. Cellar 433
Vigneron John McLoughlin doesn't just own a winery. The Dragoon Mountain Vineyard near Willcox is
...
More
7. Page Springs Cellars
We are a family owned winery and vineyard tucked into the volcanic landscape overlooking pristine Oa
...
More
8. Javelina Leap Vineyard & Winery
Tasting Room Open 11 AM to 5 PM Daily Javelina Leap is located minutes outside of Sedona, Ar
...
More
9. Cellar Dwellers Wine Company
Cellar Dwellers Wine Company was started by two childhood friends, Chris Babin and John Scarbrough.
...
More
10. Arizona Stronghold Vineyards
Arizona Stronghold Vineyards is an internationally recognized and respected vineyard and winery curr
...
More
---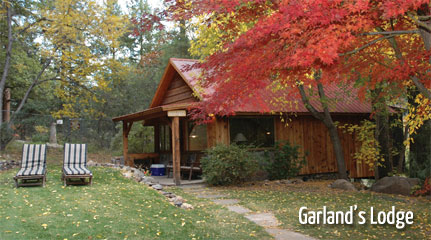 SEDONA CABINS & BED AND BREAKFASTS
Sedona cabins along Oak Creek and bed & breakfasts hidden at the foothills of the red rocks are the perfect escape for your Sedona, AZ vacation. Where to Stay in Sedona »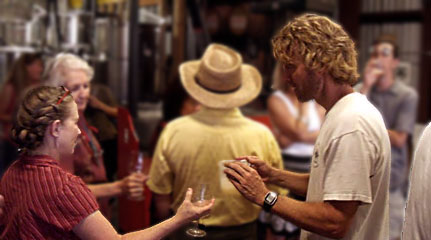 ARIZONA WINE COUNTRY
Sedona, Page Springs and Cornville are the beating heart of Arizona's wine country. Come taste the emerging hotspot vying for Napa-like status. See Sedona Wineries »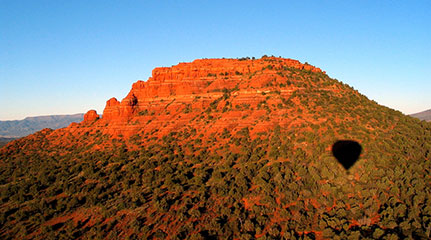 THINGS TO KNOW ABOUT HOT AIR BALLOONING
This early-morning adventure is best for your second or third day in Sedona. Find out what to expect, wear and do. Get More Balloon Trip Tips »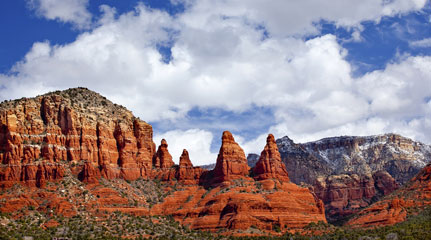 SEDONA, AZ WEATHER
Check out the weather conditions before you come. And in case you're wondering, there is no bad time to have a Sedona, AZ vacation.
See Sedona Weather »