Sedona Restaurants: Food & Drinks
Dining in Sedona, AZ is one of the main things to do when visiting. From local favorites that cook with only local ingredients to critically acclaimed Sedona fine dining, there is a Sedona restaurant to please your palette. Whether you're in the mood to dine on spicy Southwestern cuisine, cowboy grub, upscale steaks and seafood, fresh sushi or Asian delicacies, authentic international fare, neighborhood coffee houses, wine tasting and wine tours, beer and burger joints, or even family-friendly favorites, we can show you where to eat in Sedona!
If you're visiting multiple nights, be adventurous and try a new type of food each night that piques your interest. Have you ever heard of eating raw? This might be different than you expect, but Sedona is known for mastering this culinary art form. How about some authentic Southwestern grub? You'll definitely be able to taste its hometown heartiness. We've also put together our favorite places to dine that fit specific lifestyles. Check out our picks for pet-friendly restaurants, family-friendly restaurants and most romantic restaurants.
Tweet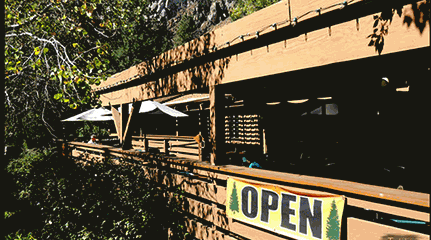 THE TABLE AT JUNIPINE - SEDONA'S NEWEST BEST PATIO DINING
The Table at Junipine Resort is a whole new experience. Enjoy delicious food in a gorgeous setting tucked into the woods of Oak Creek Canyon...
See More »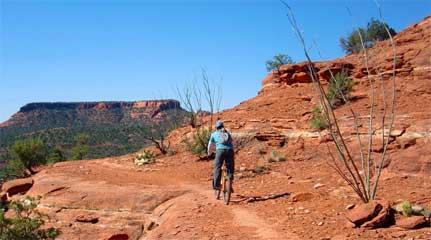 SEDONA FOR OUTDOOR ADVENTURE LOVERS
Sedona has some of the most scenic mountain biking trails, rock climbing routes and refreshing swimming holes in the great Southwest.
See Outdoor Adventure Ideas »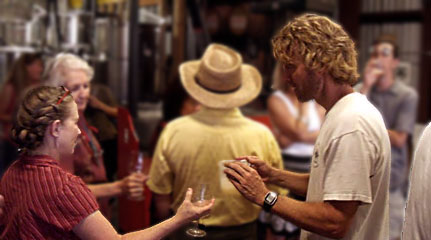 ARIZONA WINE COUNTRY
Sedona, Page Springs and Cornville are the beating heart of Arizona's wine country. Come taste the emerging hotspot vying for Napa-like status. See Sedona Wineries »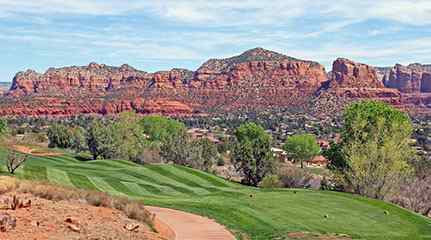 SEDONA GOLF MAP
There are 4 golf courses, public and private, in Sedona and seven more within 20—40 minutes.
See our Sedona Golf Map »