Grand Canyon Tours
---
Grand Canyon tours from Sedona will allow you to see some of the world's most amazing sites in a single day trip. Try Grand Canyon helicopter tours from Sedona, AZ through the red rocks then over the largest Natural Wonder of the World. Sedona AZ Grand Canyon tours by helicopter, van or SUV get the visitor up close to the grandeur of the Grand Canyon. Explore this world-wonder on Sedona AZ Grand Canyon helicopters tours, private SUV or van Grand Canyon tours from Sedona, or guided Grand Canyon day hikes. No matter how you see the Grand Canyon, you'll never forget it.
Tweet
1. Great West Adventure Tours
The Sedona and Grand Canyon Specialists! Enjoy the scenic views of Sedona on our Sedona tours and learn all about the geology and history th...
More
(877) 367-2383
Sedona
Sedona, AZ
86336
2. All About Grand Canyon Luxury Tour Special
Visit Grand Canyon with the luxury tour experts. Our Grand Canyon Tour Special includes luxury tour vehicles, classic Victorian Picnic, and...
More
3. Maverick Helicopter Tours
Maverick Helicopters provides helicopter tours to the Grand Canyon. Maverick brings VIP and first-class service to the Grand Canyon. Mav...
More
4. Maverick Airlines Fly To The Grand Canyon
Fly to the Grand Canyon and enjoy our air or land tours through one of the Seven Wonders of the World. Maverick Airlines offers you an exclu...
More
5. Grand Canyon Railway
Visit the official website for Grand Canyon Railway. Book your reservation online for a train tour on one of five classes of service on our ...
More
6. Grand Canyon South Rim Day Trip From Sedona From Viator
You get to choose how you see the Grand Canyon South Rim on this breathtaking tour from Sedona. Perhaps you'd like to see the IMAX movie, ma...
More
(888) 651-9785
Free pickup from your Sedona hotel
AZ, US
86336
$154.00 - $397.00
7. Antelope Canyon & Horseshoe Bend
Adventure Southwest offers private group hiking and sightseeing trips to amazing Southwest destinations including Grand Canyon, Horseshoe... More
8. Papillon Grand Canyon Helicopters
World's Largest and Most Experienced Helicopter Sightseeing Company! Daily multilingual tours of Grand Canyon departing from Sedona, Scottsd...
More
9. Grand Canyon Day Tour
Voted on Trip Advisor as the most popular Grand Canyon day tour. This is the best way to enjoy the Grand Canyon without doing any strenuous ...
More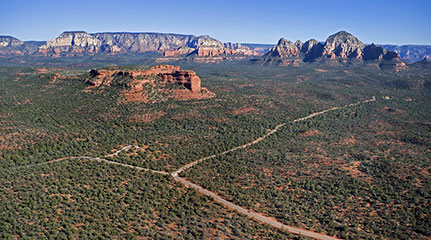 SEDONA IS A NORTHERN ARIZONA HUB
Choose Sedona to be your northern Arizona home, from where you can launch a myriad of day-trips and excursions.
Begin Your Adventure Here »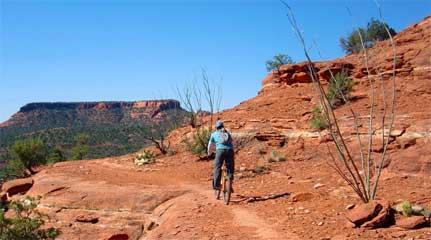 SEDONA FOR OUTDOOR ADVENTURE LOVERS
Sedona has some of the most scenic mountain biking trails, rock climbing routes and refreshing swimming holes in the great Southwest.
See Outdoor Adventure Ideas »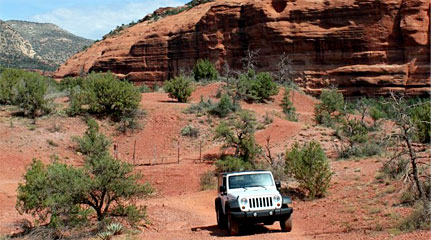 GET OUTDOORS
Rent a jeep for the day or have someone guide you on a jeep tour! Experience why this is the favorite modern Wild West Sedona adventure.
Sedona Outdoor Recreation »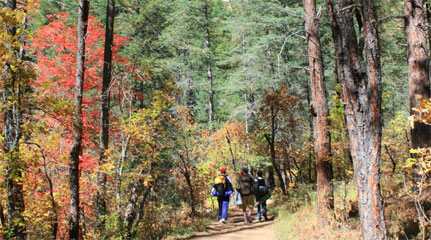 BEST SEDONA DAY HIKES
Experience Sedona up close by hiking through the red walled canyons or up to a vortex point on a hilltop. It's even more beautiful than you imagined.
See Sedona Hikes »