Family Vacation to Sedona, AZ
If you never thought of Sedona Arizona as a family vacation destination, think again. There are several great family fun activities in the Sedona area, both in Sedona itself and some just a 20 to 60-minute car ride away.
All of these suggestions can be found here on Sedona.net under the Things to Do section, with links to the attractions' websites and an overview of what they have to offer.
In town, a Sedona Jeep tour is THE classic "must-do" for Sedona visitors of all ages, and it's something you should do earlier in your vacation than later because your Jeep tour guide will help you understand the lay of the land, the names of the different red rock formations, and educate your family about the history of Sedona's ancient people as well as the various plants and animals you're sure to encounter along the way. Sedona Jeep tours routinely cater to families with young children, tailoring both the level of adventure and their educational narrative to suit all ages and pique kids' natural curiosity. Even children aged 5 and under can take a Jeep tour, provided they follow Arizona state law and ride in a car seat. Many companies provide car seats if you don't have your own; just let them know in advance when booking your reservation. There are several companies to choose from on Sedona.net that offer jeep tours in Sedona so visit each company's website to see which best suits your family.
As an alternative to a Jeep tour, a trolley ride will take your family all over Sedona from the Village of Oak Creek out to West Sedona. The trolley is a great way to become acquainted with Sedona's geography and landscape. The trolley also allows your family tour on its own schedule; you simply hop on and hop off where you want to explore, or to check out local shopping and dining.
When it's time to get active and work out the wiggles, make a drive up Oak Creek Canyon, stopping along the way at Grasshopper Point and/or Slide Rock State Park; both are fun for some natural water-play in the warmer months and fairly easy hiking along the creekside. Kids aged 6 - 12 can complete the Junior Ranger program at Arizona State Parks like Slide Rock and Red Rock. If you need further specifics on where to go, look here or ask a local; most of Sedona's residents are open-air enthusiasts and will happily point you toward the best locations where your kids can explore nature. Also in the canyon, check out the trout farm for fishing with 100% guaranteed success for even the littlest anglers, and do some easy hiking at West Fork.
If your kids are older and like most parents of tweens and teens, you're having a hard time separating your kid from his or her smartphone, don't fight it — USE IT to your advantage! Put your teen in charge of taking all the family photos. You can even check out our Sedona Photography Challenge — a scavenger hunt of sorts — and share the pics with us on Instagram!
If the kids can stay up a little late, you might check out some Sedona astronomy tours and take advantage of seeing Sedona's beautifully dark skies filled with stars. This is what you call family-friendly, natural Sedona entertainment and nightlife!
Just a short 45-minute car ride, in Camp Verde, look for some of the most family-friendly attractions in the area. First, check out Out of Africa wildlife park – a great zoo experience for the whole family, featuring a Tiger Splash show and a brand new Predator Zip-Line. Also in Camp Verde, take the kids to Cliff Castle Casino for some (perhaps surprisingly) family friendly fun including bowling and an arcade. If the grownups want to do some gaming and entertainment, the kids will love Kids Quest, a child care center beyond their wildest dreams with a huge indoor playground, karaoke state and Barbieland. Finally, don't leave Camp Verde without a visit to Montezuma Castle National Monument for a fascinating, up-close look at one of the best preserved ancient cliff dwellings in North America.
Just a bit south of Sedona and west of Camp Verde, look for the Verde Canyon Railroad (about 20 min from Sedona in the town of Clarkdale, just outside Cottonwood) for an old-fashioned train ride through a riparian canyon, a spectacular sightseeing experience where you'll observe the remnants of an old mining town, steep canyon walls and lots of wildlife, all from the comfort of your indoor passenger car and adjacent open-air observation car. And don't miss Blazin' M Ranch for a cowboy cookout dinner (also 20 min from Sedona and can be combined with a Verde Canyon rail ride for a full day of fun.)
There are some really fantastic special events in Sedona happening year-round. See our Sedona event calendar. Depending on the dates of your visit, you may catch the Sedona Arts Festival, one of many music festivals, live theater like Shakespeare Sedona or the Sedona Film Festival. Several popular fall & winter holiday events like Fiesta de Tlaquepaque and the famous Sedona Luminarias are reason alone to take a family vacation to Sedona, AZ. And anytime of year during your sightseeing in Sedona, be sure to look for all the "Javalinas on Parade," a public art installation all around town. Kids love to use their "treasure" maps and go "hunting" for the Javalinas.
Tweet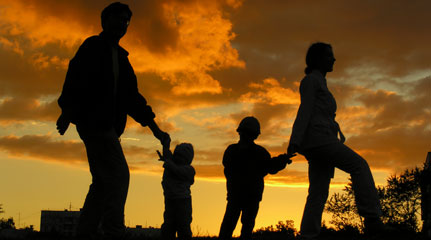 TAKING YOUR FAMILY TO SEDONA FOR VACATION?
Here are some of the most family-friendly hotels in Sedona and some things to do that should keep everyone happy...at least for a while.
See Family-Friendly Sedona »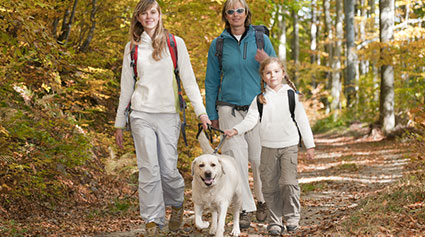 PET-FRIENDLY SEDONA
Traveling with your pet? Sedona has a variety of accommodations for you and the pooch. After settling in your hotel, a nice hike and a swim in the creek are definitely in order. See Pet-Friendly Sedona »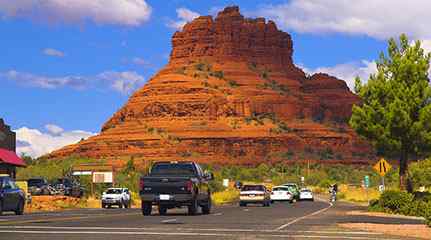 PARKING AND TRAFFIC IN SEDONA
When you visit Sedona, you may experience "Red Rock Gridlock." Read insider tips on avoiding traffic, parking, and the Red Rock Pass.
Learn to Avoid Red Rock Gridlock »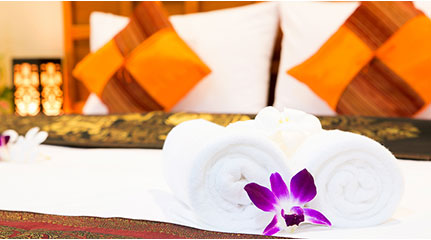 SEDONA HOTELS & RESORTS
Choose one of over 100 hotels and resorts in Sedona. Don't be overwhelmed by the choices; there's one just right for you.
Start Comparing Sedona Hotels »