Where to Stay in Sedona, AZ
Sedona Hotels
Part of the experience of Sedona can be enjoying the accommodations. There are several well-known brand name hotels in Sedona that maintain everything you like about the brand, only with the addition of the Sedona, Arizona flair. These hotels are always a great choice because you know what kind of quality to expect, which can be important since you're already making the time and monetary investment.
But chain and brand name hotels are far from your only choice. Not only are there a number of boutique hotels in Sedona, Arizona - in fact, they are the rule, not the exception - and several are hidden away from the hustle and bustle of year-round visitors. So what is a boutique hotel? Generally small, well-appointed hotels and inns noted for their excellent service and attention to details, boasting individualism and uniqueness not found at many familiar brand name hotels. Special occasions and special requests are the norm at these Sedona boutique hotels so enjoy your time in Sedona and book extra nights if you can!
---
Sedona Motels
Sedona can get a bit pricy, especially during peak-season and on holidays. There are motels in Sedona that might be a little friendlier to your pocketbook. Choose a Sedona motel for last minute or budget room and get ready to enjoy the gorgeous red rock views. Sedona offers a range of motel options including brand name motels as well as local one of a kind accommodations. If you're just looking for a place to stay while you're out exploring this beautiful part of the country, you'll be pleased to know there are motel options to fit your needs.
Sedona Bed & Breakfasts

A stay at one of the Sedona, Arizona bed and breakfasts is an enchanting experience that is not to be missed. Check into a private, provincial or romantic guestroom and prepare for one of the most unforgettable Sedona vacation experiences there is. At a Sedona bed and breakfast, guests are served a gourmet breakfast as part of the overnight rate and these Sedona bed and breakfasts are famous for offering different blends of beautiful red rock views, resort-style amenities, secluded creekside retreats and quaint, country-style accommodations. Owning and operating a bed and breakfast in Sedona has become evolved into a craft rather than just providing place to sleep for the night. From local vineyard wine tastings, local ingredients in breakfasts, and serene retreats just steps from the room to private yoga and door to door Sedona tour transportation, you won't be disappointed.
Sedona Vacation Homes and Timeshare Rentals

Sedona vacation rentals are ideal if you're traveling with the family, groups of friends or just want to feel like you're at a home away from home when staying in Sedona, AZ. Sedona vacation rentals can be both affordable and luxurious. They often offer the perks of privacy, unique red rock views and the comfort of home. Another great option are the Oak Creek cabin rentals. There are several cabins, cottages and vacation rentals that are not in the town of Sedona itself, but are dispersed along the river of Oak Creek Canyon just north on Highway 89A. Staying at one of these can be quite a treat.
If you're looking for a rental in Sedona that offers both a bit of the best of both worlds, as in hotel amenities and home-style comfort, Sedona timeshares are a great option. There are timeshares in Sedona that offer from studio to three-bedroom units complete with a kitchen, living room, dining room, washers and dryers. Many Sedona timeshares have children's activities, recreational centers and pools with a lifeguard on staff. Whatever your preference is, Sedona has a vacation rental option that's right for you.
Find Accommodations Just Right for You

Sedona welcomes everyone, but some places pay even more special attention to the needs and lifestyles that are important to us. In this section, we focus on helping visitors find the hotels, restaurants and activities that are conducive to specific traveling preferences. From pet-friendly to romantic establishments, we're going to try to make your visit to Sedona easier and more enjoyable.
Best For...Travelers with Pets
Bringing Fido with you to Sedona? The more the merrier! At these pet-friendly hotels in Sedona, your pet is family. There is a range of pet-friendly options; some hotels permit pets in the room, while others have a fluffy dog bed and dog cookie waiting for your pooch upon check-in. It all depends on what you and your pet want to experience while staying in Sedona. Many restaurants allow pets on the patio. Often times, you'll find places that serve drinks and coffee only more welcoming to our furry friends, but we've compiled a list of places in Sedona that will welcome both you and your pet with a tail-wagging welcome.
---
Best For...Families
Your family is most welcome at these places in Sedona. Family-friendly means going the extra mile to help you manage your trip with your kids and partner in mind. From activities, accessibility, safety and convenience to space, flexibility and more, these family-friendly hotels and restaurants are here to make your Sedona vacation more enjoyable for you and the whole family.
---
Best For...Romantic Getaways
Planning a romantic weekend with your special someone? There are few more potentially romantic places than Sedona, AZ. Sedona's spectacular views via hot air balloon ride, hike to mountaintop or creekside strolls are sure to provide a romantic ambiance that's perfect for sharing with someone you love. Sedona resorts specialize in luxury services including spa treatments, spiritual healing, yoga among other amenities unique to Sedona. If staying at a cozy bed and breakfast is more your style, you won't be disappointed when staying at a Sedona B&B. Romantic accommodations are everywhere in Sedona, now it's time to find the right one for you. After you've found the perfect place to stay, we've got some ideas for romantic activities as well as the most romantic places to dine. This may be your most romantic getaway yet!
---
Best For...LGBT Community
Sedona is a friendly town to all visitors, straight or gay, so at any one the Sedona resorts, hotels or motels, you will find a warm, relaxing and welcoming environment. There isn't one resort or hotel that is specifically an LGBT hotel, so you can choose your lodging based on the basic criteria that anyone would use: budget, location and amenities.
---
Village of Oak Creek Lodging

Your unforgettable Sedona experience must include spending time staying, shopping, dining and more in the Sedona Village of Oak Creek. Nestled at the base of Courthouse Butte and Bell Rock, this laid-back residential and business community is 5 miles south of the Uptown Sedona business hub. The Village is considered often the Gateway to Sedona's Red Rock Country for visitors arriving in Sedona via I-17 and Highway 179, Arizona's first All American Road, the "Red Rock Scenic Byway." The Sedona Village of Oak Creek offers don't-miss shopping experiences at the Oak Creek Factory Outlet Stores, Bell Rock Plaza, TeQua Marketplace and a half-dozen other retail centers. Admire the red rock views as you either gently meander around the Scenic Byway's friendly roundabouts or walk the "Sedona red" sidewalks lining both sides of the Scenic Byway. "The Village" is THE place to pick up a Red Rock Pass and hike around Courthouse Butte and Bell Rock. Then, explore the Sedona Village of Oak Creek's several golf courses, bed & breakfasts, restaurants, hotels, art galleries, retail shops and professional businesses.
Verde Valley Lodging

The Verde Valley is surrounded by the Mingus Mountains and Woodchute Mountains and is traversed by the Verde River. The diverse cluster of Central Arizona communities that draw in countless visitors to the Verde Valley each year include Sedona, Cottonwood, Cornville, Clarkdale, Camp Verde and Jerome. This rich valley is gilded with bed & breakfasts, hotels, and inn suites accommodations as well as things to do including Arizona wine country winery tours, railroad, mining and historical tours, casino fun, family friendly attractions and heritage and cultural sites. Read on to find a hand-picked selection of find Cottonwood hotels and bed & breakfasts, Verde Valley area tours and other things to do.
Tweet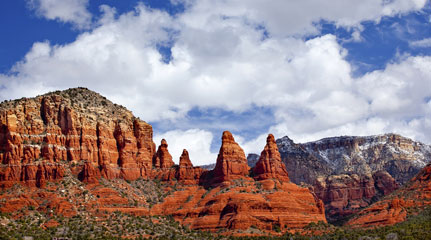 SEDONA, AZ WEATHER
Check out the weather conditions before you come. And in case you're wondering, there is no bad time to have a Sedona, AZ vacation.
See Sedona Weather »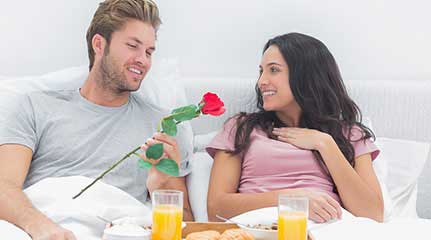 YOUR ROMANTIC SEDONA GETAWAY
Stay at a luxury resort spa with fine amenities or at a well-appointed B&B near the creek. Enjoy a couple's massage followed by a romantic dinner. See Romantic Getaways »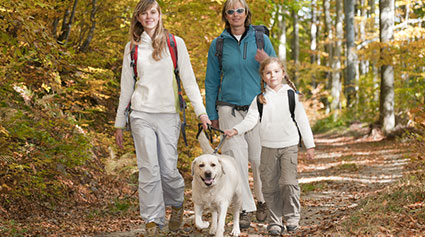 PET-FRIENDLY SEDONA
Traveling with your pet? Sedona has a variety of accommodations for you and the pooch. After settling in your hotel, a nice hike and a swim in the creek are definitely in order. See Pet-Friendly Sedona »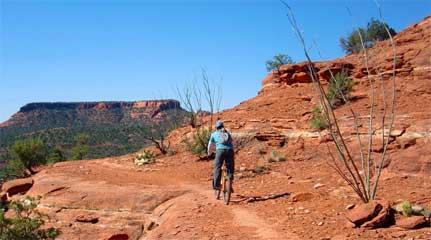 SEDONA FOR OUTDOOR ADVENTURE LOVERS
Sedona has some of the most scenic mountain biking trails, rock climbing routes and refreshing swimming holes in the great Southwest.
See Outdoor Adventure Ideas »