Vortex Tours
---
Sedona vortex tour companies and spiritual experts are here to help you find greater inner peace on your visit to this magical, mystical place. The advantage to engaging a Sedona vortex tour guide rather than trying to find and feel the vortexes on your own is that these experts can help you more deeply connect, relax and focus your mind and heart to achieve balanced energy. In the same way that going to a yoga class led by a certified instructor is often more beneficial to your practice than doing yoga at home alone, taking a one-on-one or group vortex tour led by an expert guide can help you achieve greater understanding about the Earth's energy and our role in the universe.
Tweet
1. Sedona Soul Adventures
Sedona is calling YOU! Are you ready for a transformational soul adventure with Sedona's master healers, intuitives, artists and spiritu...
More
2. Sedona Sacred Journeys
Gregory offers customized spiritual retreats and magical vortex experiences. Retreats can be from one day to multiple days and can cover the...
More
(928) 274-2427
2675 West Highway 89A
Sedona, AZ
86336
3. Sedona Psychic Wisdom
Experience clarity and insight in Sedona with Kavitaa. Intuitive Psychic Reading & Counseling, Energy Healing & Balancing (Reiki), Sedon... More
4. Sedona Red Rock Tours
Experience the extraordinary beauty and power of Sedona with a first-hand experience of a private Sedona tour, where you'll immerse yours... More
5. Sedona Vortex Tour
Explore the magic and mysticism of natural vortexes on this 2.5-hour small-group tour departing from Sedona. Traveling the region by Jeep, y...
More
Sedona
AZ 86336, US
$70.00 - $80.00
6. Sedona Vortex Retreats
When you're ready to transform your life with Sedona's vortex energy while experiencing the best vacation of your life, you're ready for ... More
7. Drive The Original Sedona Vortex Tour
Sedona is known for its powerful spiritual energy. It is most concentrated in the area´s vortex spots which we explore on this unforgettabl...
More
8. Mystical Bazaar
Aura Photography, Psychic, Tarot & Palmistry Readings, Angel Card Readings, Healing Sessions, Mystic Tours, Meditation Groups. Unique Gemsto...
More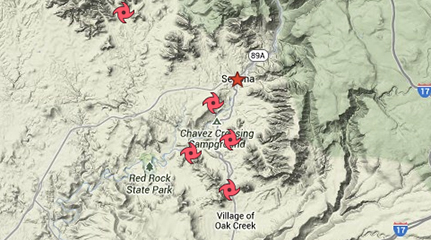 SEDONA VORTEX MAP
Take a guided tour or hike, or find your own way to each of the reported 5 vortexes in Sedona See the Vortex Map »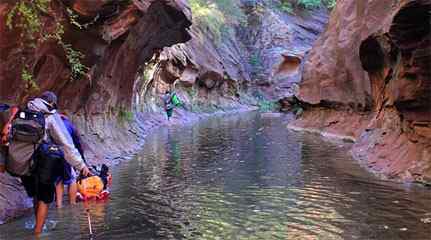 HIDDEN SEDONA - THINGS YOU MIGHT MISS IF YOU'RE NOT LOOKING
From blackberry picking along Oak Creek Canyon and adventure hikes, to quiet, tucked away lunch patios; Hidden Sedona is the best of Sedona.
See Hidden Sedona »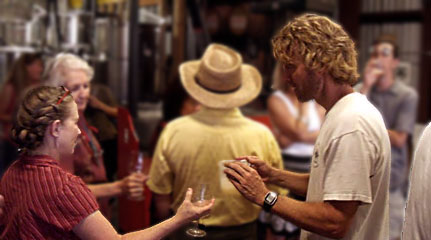 ARIZONA WINE COUNTRY
Sedona, Page Springs and Cornville are the beating heart of Arizona's wine country. Come taste the emerging hotspot vying for Napa-like status. See Sedona Wineries »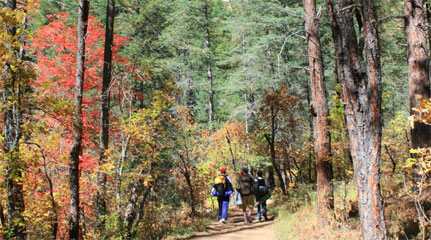 BEST SEDONA DAY HIKES
Experience Sedona up close by hiking through the red walled canyons or up to a vortex point on a hilltop. It's even more beautiful than you imagined.
See Sedona Hikes »