Sedona Theater & Entertainment
In Sedona, entertainment can be found in the Sedona restaurants, bars and nearby casinos you might expect. But it can also be found outdoors, guided by Sedona tour and entertainment companies. Check out Sedona entertainment spots for live music, cocktails, food, and gaming. Or while the stars shine brightly in the Sedona sky over the darkened red rocks, check out a cowboy cookout, brilliant sunsets or an astrological tour at night.
If theater is what you are looking for, Sedona's theater scene is highlighted by Shakespeare every summer and the Sedona Film Festival each spring. The Sedona Film Festival brings both highly acclaimed festival films from all over world as well as films produced, filmed in or written about Arizona. Another popular thing to do in Sedona is reserve a seat at one of the dinner theaters around town. From mystery to adventures about the great Southwest, it's amazing what you can experience just over dinner.
Tweet
1. Blazin' M Ranch
Blazin' M Ranch features a BBQ chicken and ribs chuckwagon supper and a toe-tappin Western stage production by award-winning musicians. Gu...
More
2. Harkins Theaters Sedona 6
Harkins Sedona 6 in the heart of Sedona. Visit our website for showtimes, tickets, map and directions. See you at the movies!
More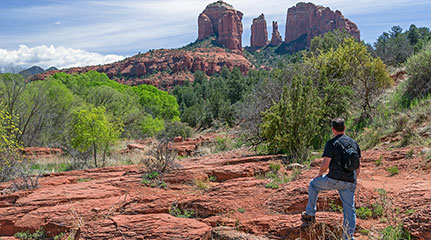 SEDONA ON A BUDGET
Secrets to visiting Sedona for less. Tips on where to stay, what to do, and where to eat on a budget. Save Money on Your Sedona Trip »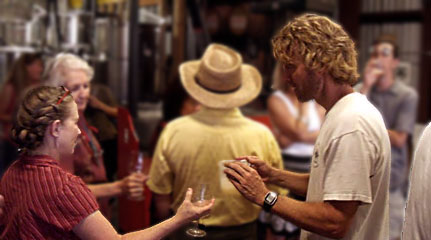 ARIZONA WINE COUNTRY
Sedona, Page Springs and Cornville are the beating heart of Arizona's wine country. Come taste the emerging hotspot vying for Napa-like status. See Sedona Wineries »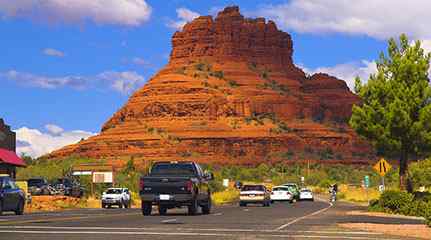 PARKING AND TRAFFIC IN SEDONA
When you visit Sedona, you may experience "Red Rock Gridlock." Read insider tips on avoiding traffic, parking, and the Red Rock Pass.
Learn to Avoid Red Rock Gridlock »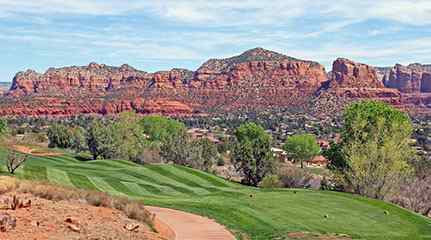 SEDONA GOLF MAP
There are 4 golf courses, public and private, in Sedona and seven more within 20—40 minutes.
See our Sedona Golf Map »