Sedona Attractions
---
The most popular and obvious Sedona attraction are the red rocks. Here are just a few things you can do on these red rocks: hike, practice yoga, take pictures, meditate, try to feel the energy of the vortex, have a picnic, go exploring, rock climb, mountain bike, nature observe and watch sunset. The red rocks of Sedona have hundreds of trails to explore, all with spectacular views in one way or another.
Below are other attractions in Sedona well-worth checking out. Keep your eyes and ears open for what's happening around town while you're here, but you can always count on cowboy cookouts happening, guided stargazing tours, shopping at the village and seeing Native American cultural art and architecture. Sedona attractions come in many forms. Whether its experiencing the energy of a vortex, observing a rare animal species or shopping for Southwestern art, there's a Sedona attraction that is sure to pique your interest.
Tweet
1. Flagstaff Extreme Adventure Course
Flagstaff Extreme Adventure Course is an elevated obstacle course set in the tall Ponderosa Pines. It is securely suspended between the t... More
(888) 259-0125
Fort Tuthill County Park
Flagstaff, AZ
86001
2. Out Of Africa Wildlife Park
Come see Tiger Splash show at 1:15 every day. Watch Bengal tigers in natural play as they "hunt" their caretakers. Open Daily 9:30 a.m.-5:00...
More
3. Tlaquepaque Arts & Crafts Village
Your unforgettable Sedona experience must include spending time at internationally renowned Tlaquepaque (pronounced Tla-keh-pah-keh), Sedona...
More
4. Blazin' M Ranch
Blazin' M Ranch features a BBQ chicken and ribs chuckwagon supper and a toe-tappin Western stage production by award-winning musicians. Gu...
More
5. the spot... a Child's Museum
The spot...a Child's Museum provides unique and meaningful programs and exhibits for all children that educate them in the concepts of t...
More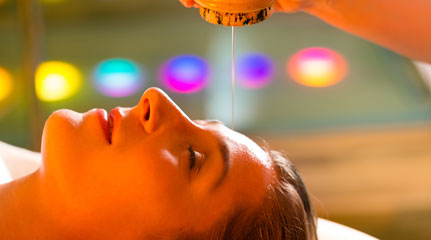 VORTEX & SPIRITUAL HEALTH
Treat yourself to a relaxing massage or seek spiritual guidance from an intuitive healer. Sedona offers many physical and spiritual healing opportunities. See Spiritual Health »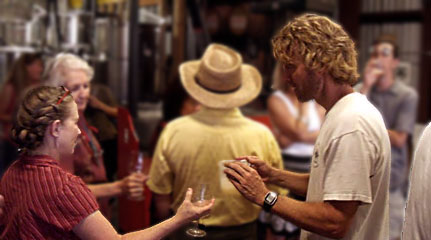 ARIZONA WINE COUNTRY
Sedona, Page Springs and Cornville are the beating heart of Arizona's wine country. Come taste the emerging hotspot vying for Napa-like status. See Sedona Wineries »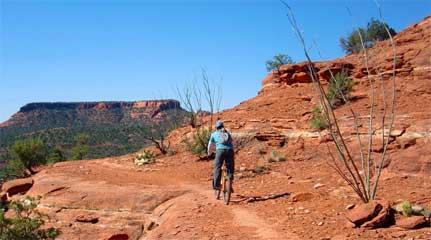 SEDONA FOR OUTDOOR ADVENTURE LOVERS
Sedona has some of the most scenic mountain biking trails, rock climbing routes and refreshing swimming holes in the great Southwest.
See Outdoor Adventure Ideas »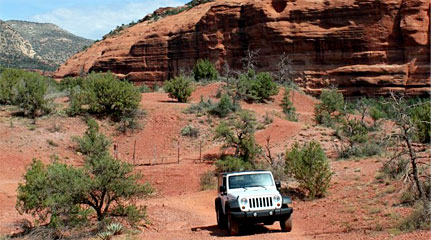 GET OUTDOORS
Rent a jeep for the day or have someone guide you on a jeep tour! Experience why this is the favorite modern Wild West Sedona adventure.
Sedona Outdoor Recreation »