Romantic Hotels
---
Sedona's romantic hotels and lodging range from secluded cabins tucked away in Oak Creek Canyon to upscale resorts with five star amenities like exceptional spas and dining. There is no one definition of romance in Sedona, but the most romantic itineraries allow several days to magically transform your romantic adventure into a lifetime of memories, beckoning you to return often. Romantic couples are especially welcomed in all of these accommodations we've hand-picked as the most romantic hotels in Sedona and many cater to couples celebrating special occasions, honeymoons and anniversary - recognizing the importance of your moment.
The most romantic hotels in Sedona offer whatever best suits each couple. The Sedona uptown resorts, hotels and motels feature the convenience of a location suitable for walking to restaurants and shopping, but there are just as many options available for couples in west Sedona, the Village of Oak Creek and the shady banks of Oak Creek Canyon. If you prefer more intimate accommodations, they can be found among the delightfully different Sedona, Arizona romantic bed and breakfasts, inns and cabins; many with spectacular views of Sedona's red rock formations. Your love has brought you to Sedona and the unforgettable romantic experience will bring you back.
Tweet
1. Junipine Resort
Junipine Resort is the perfect location for small business meetings or a family vacation. Our secluded creekside setting is the perfect retr...
More
2. El Portal Sedona
"Top 10 Hotels in the Southwest" Condé Nast Travelers Magazine - El Portal Sedona Hotel is a premier Sedona hotel located in the heart of t...
More
3. Hilton Sedona Resort
The Hilton Sedona Resort offers 219 beautifully appointed guestrooms and suites. Sedona, AZ hotel guestroom choices includes a Deluxe Guest ...
More
4. Las Posadas Of Sedona
You will delight in the impeccably decorated, spacious two-room suites and private, romantic villas of Las Posadas of Sedona, a brand new lu...
More
5. Garland's Oak Creek Lodge
Garland's Oak Creek Lodge is a unique, historic and acclaimed American-plan Lodge cradled in Oak Creek Canyon. Open March 29 thru Novemb...
More
6. Desert Rose Bed & Breakfast
The Desert Rose offers world class luxury and amenities at an affordable small town price. Very central location in Cottonwood, only 15 minu...
More
7. The Lodge At Sedona
This is what AZ Daily News had to say about this Sedona, Arizona hotel; "Romance and intrigue, comfort and luxury, beauty and character, esc...
More
8. Adobe Grand Villas
Luxurious AAA 4 Diamond Sedona, Arizona bed and breakfast with 850 + sq ft villas, red rock views, two fireplaces, jetted tub, walk in showe...
More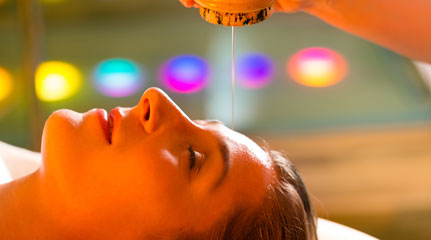 VORTEX & SPIRITUAL HEALTH
Treat yourself to a relaxing massage or seek spiritual guidance from an intuitive healer. Sedona offers many physical and spiritual healing opportunities. See Spiritual Health »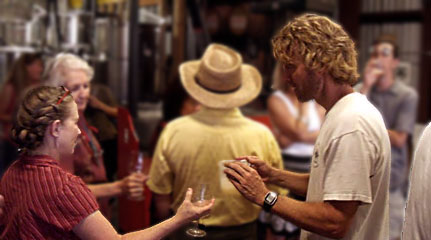 ARIZONA WINE COUNTRY
Sedona, Page Springs and Cornville are the beating heart of Arizona's wine country. Come taste the emerging hotspot vying for Napa-like status. See Sedona Wineries »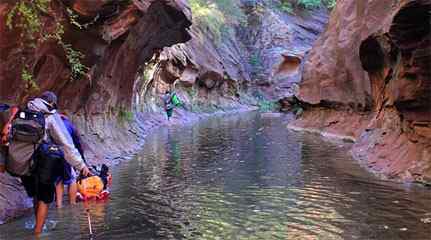 HIDDEN SEDONA - THINGS YOU MIGHT MISS IF YOU'RE NOT LOOKING
From blackberry picking along Oak Creek Canyon and adventure hikes, to quiet, tucked away lunch patios; Hidden Sedona is the best of Sedona.
See Hidden Sedona »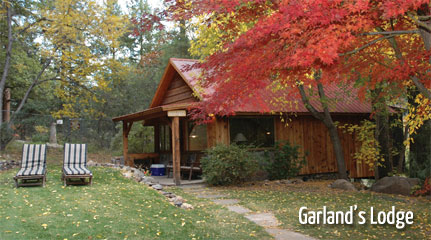 SEDONA CABINS & BED AND BREAKFASTS
Sedona cabins along Oak Creek and bed & breakfasts hidden at the foothills of the red rocks are the perfect escape for your Sedona, AZ vacation. Where to Stay in Sedona »