Pet Friendly Sedona
Planning a Sedona vacation and you want to bring Rover along? Now you can travel unleashed! Check out these suggestions for activities and lodging accommodations that are family and pet friendly. These hotels and attractions are doing more than just accepting pets, they're catering to them! So pack your pooch and check into these exceptional family and pet friendly accommodations and attractions.
Pet Friendly Lodging
Fido can sleep at the foot of the bed…even when you're on vacation. Lodging choices like El Portal, Best Western Inn of Sedona, L'Auberge de Sedona, the Lodge at Sedona and a half dozen others welcome pooches and people alike! Click here for our complete list of pet friendly hotels, cabins and resorts for more information.
Sedona Dog Park
Sedona's first and only dog park is located in West Sedona just north of Highway 89A on Soldier Pass Road. The park is open 6 am – 8 pm April 1st through October 1st, and 7 am – 7 pm October 1st through April 1st. The Sedona Dog Park is arguably one of the nicest dog parks you'll encounter, with unprecendented views not to mention separate areas for large dogs, small dogs, senior dogs and a large, completely fenced natural area for off-leash hiking.
Activities
The Adventure Company Jeep Tours offers a variety of excursions through Sedona's spectacular red rock country. If Rover is well-behaved, he's welcome to join in on the journey as long as none of the other riders object. If your dog is a large breed and needs his own seat, you may be required to pay for a separate ticket. Of course, dogs must be leashed at all times and cleaned up after.
If you and the pup like more solo activities, try hiking (always on a leash) in the Coconino National Forest on dog-friendly trails like West Fork, Slide Rock State Park (dogs love playing in the water in both spots!) or Bell Rock Pathway.
Restaurants with Pet Friendly Patios
Dining al fresco in Sedona offers more than just a great view of the red rocks or Oak Creek; it also offers a chance to dine with your doggie. Check out restaurants that are entirely dog friendly like El Portal — open to the public for breakfast daily — or with pet-friendly patio seating like Dahl & Diluca, Cucina Rustica, Rene, Troia's, Secret Garden Cafe, ChocolaTree Organic, and Euro Deli.
Sedona Arizona Pet Stores
Forget Fido's favorite toy? Need some last minute supplies? Fetch them at Bark N' Purr Pet Care Center or Sedona Pet Supply; both are located in West Sedona.
Tweet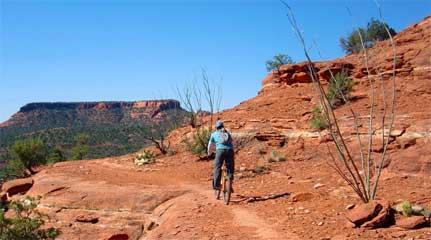 SEDONA FOR OUTDOOR ADVENTURE LOVERS
Sedona has some of the most scenic mountain biking trails, rock climbing routes and refreshing swimming holes in the great Southwest.
See Outdoor Adventure Ideas »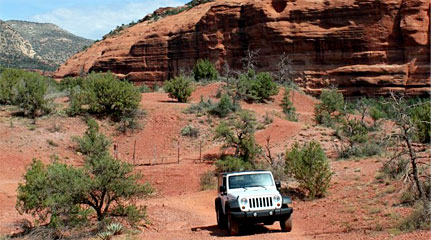 GET OUTDOORS
Rent a jeep for the day or have someone guide you on a jeep tour! Experience why this is the favorite modern Wild West Sedona adventure.
Sedona Outdoor Recreation »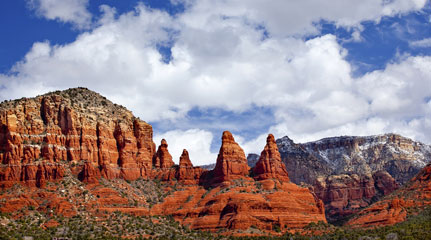 SEDONA, AZ WEATHER
Check out the weather conditions before you come. And in case you're wondering, there is no bad time to have a Sedona, AZ vacation.
See Sedona Weather »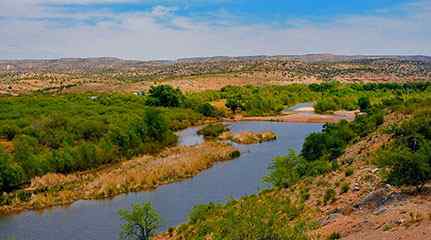 THE VERDE VALLEY
This central/northern Arizona swale is rich in mining and ancient Native American history, family-friendly attractions and wine country.
Discover the Verde Valley »