Real Estate
Sedona Arizona real estate dreams are realized with help from the experts here on Sedona.net. The demand for Sedona homes for sale makes it obvious that Sedona is a most-popular real estate destination for vacation rental homes, second homes, active resort lifestyle communities in Sedona Arizona. Enjoy year-round outdoor weather, magical crimson landscapes and sunsets of unmatched beauty. Find Sedona homes for sale on a golf course or in a family-friendly neighborhood. Discover one of the luxury resort living communities Sedona Arizona has to offer. We're your resource for Sedona homes for sale, Sedona vacation homes or Sedona Arizona real estate to buy, sell or rent. Sedona real estate agents and Realtors are ready to help. No matter what your dream, the Sedona Arizona real estate market has what you're looking for.
Sedona Arizona realtors and real estate brokers make it easy to navigate the numerous Sedona real estate options. Because of its unparalleled beauty, millions of people visit Sedona and dream of making it home or acquiring a second home, but finding Sedona homes from another city or state can be intimidating. The Sedona real estate agents and mortgage brokers listed below assist buyers to find ideal Sedona homes, condo rentals, land and real estate. With extensive Sedona real estate property listings, mortgage solutions, and information on real estate in Sedona Arizona, these real estate brokers and realtors in Sedona Arizona will help you find a perfect red rock retreat, dream Sedona vacation homes or luxury real estate or active retirement community.
Spend every vacation or your retirement in Sedona real estate luxury - from resort style retirement communities to Sedona resort vacation homes; mountain retreats to wide-open spaces of ranch land to condos and other residential real estate in Sedona, Arizona. Find real estate property listings in Sedona, Arizona - including resort lifestyle living ideal for retirement in Sedona, Arizona - "The Most Beautiful City in America." Choose Sedona, Arizona residential real estate on a luxury golf course, resort vacation homes, retirement communities, mountain cabins, or family-oriented neighborhoods. Our real estate property listings for Sedona, Arizona's resort style communities will help you find Sedona luxury real estate perfect for you.
Sedona vacation rentals are some of the most popular accommodations in Sedona. When real estate meets lodging, Sedona condo rentals, vacation home rentals and cabin rentals you get the perfect solution for a weekly, monthly or seasonal stay in this red rock vacation destination. Condo rentals and vacation home rentals in Sedona also serve as the ideal way to experience Sedona, Arizona before you decide to purchase a luxury vacation home or condo. One more thing makes Sedona vacation home and condo rentals popular: many Sedona vacation rentals sleep several adults and children, making them the number one choice for families, reunions, friends and other small groups.
If you're looking for a Sedona vacation home and not just a rental, that means you've already experienced the peace and beauty Sedona, Arizona offers and want to spend your hard earned vacation time in this gorgeous town. A vacation home should be a home away from home, but with all the amenities and activities that you enjoy close by. In Sedona, you're never far from picturesque hikes, artistic inspiration, spiritual awareness and outdoor adventures. As Sedona becomes an increasingly popular spot for vacation homes, the choices range from luxury condo vacation homes to homes within communities who provide full amenities like golf, fitness centers and more. Sedona.net is here to help you find your perfect second home in Sedona, AZ.
Tweet
1. Lee Congdon, RE/Max Sedona Real Estate
Whether you are buying or selling Sedona real estate or any real estate in the Verde Valley, Lee Congdon has unsurpassed experience and trai...
More
(928) 300-5050
2081 State Route 89A
Sedona, AZ
86336
2. Roy E. Grimm Buyer Brokers Group Of Russ Lyon Sotheby's Realty
As the Buyer Brokers Group of Arizona's premier brokerage, with the global reach of Sotheby's International Realty, we have an unmatched...
More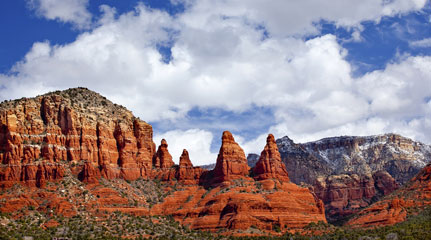 SEDONA, AZ WEATHER
Check out the weather conditions before you come. And in case you're wondering, there is no bad time to have a Sedona, AZ vacation.
See Sedona Weather »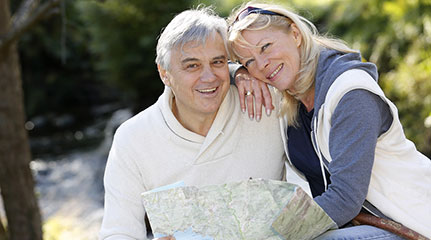 SEDONA FOR ACTIVE SENIORS
A perfect setting for active seniors, Sedona is hailed as one of the most beautiful places to visit in America.
Get Out and Play »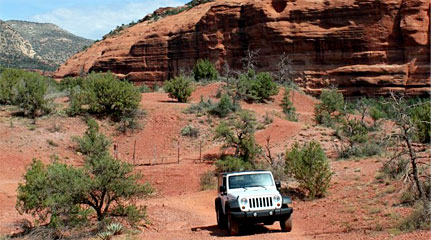 GET OUTDOORS
Rent a jeep for the day or have someone guide you on a jeep tour! Experience why this is the favorite modern Wild West Sedona adventure.
Sedona Outdoor Recreation »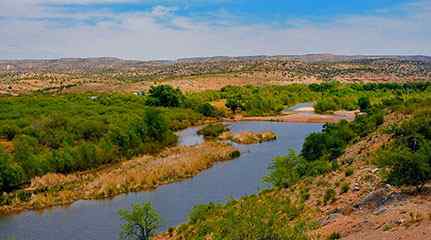 THE VERDE VALLEY
This central/northern Arizona swale is rich in mining and ancient Native American history, family-friendly attractions and wine country.
Discover the Verde Valley »