Gay Friendly Sedona
---
A perfect setting for LGBT travel, Sedona is friendly to all visitors. Any destination that welcomes hikers and mountain bikers alongside mystics and new-age believers is open to one and all. In fact, there are few, if any, businesses in Sedona that specifically promote themselves as gay-friendly because to do so would imply that the other businesses are not, and that's just not the case here.
Surrounded by majestic red rocks, Sedona has over one hundred hiking trails, from moderate to strenuous trails for the more experienced hiker. Along Oak Creek there are pathways and venues for quite meditative moments or sharing a beautiful stroll with a special person. There are day spas for relaxation, and live music and dancing for entertainment. Wake up early and have breakfast along the creek, and take a day to visit ancient Native American ruins.
Many of the Sedona resorts and hotels offer complimentary concierge services to enhance your stay and assist with planning your daily activities to make the most of your visit to Sedona. This may be your only visit to Sedona so enjoy early morning hot air balloon rides, Jeep tours, ATV tours or take charge of your day in a rental Jeep or an off road Tomcar.
Enjoy fine dining at a variety of Sedona specialty restaurants that prepare a taste tempting cuisines to please your palate. Night life could begin with a visit to a martini bar followed by an intimate dining experience and then on to some live entertainment. For the less timid and more talented there is always a way to find karaoke. You may want to try your luck at a nearby casino, or go on an astronomy tour to see the heavens lit up against Sedona's black velvet skies. No matter how you spend your vacation, you will have a sense of belonging in Sedona and have experiences that will be memorable for a lifetime.
Tweet
1. Alma De Sedona Inn Bed & Breakfast
This Sedona lodging choice is AAA rated 4-Diamond and recommended by Fodors. You'll experience the warmth of staying with good friends, alon...
More
2. Arroyo Pinion Hotel
This Freshly Renovated Boutique Sedona hotel is located near the Thunder Mountain, Lizard Head, Chimney, Sugarloaf and Coffeepot Red Rock fo...
More
3. Hilton Sedona At Bell Rock
The Hilton Sedona Resort offers 219 beautifully appointed guestrooms and suites. Sedona, AZ hotel guestroom choices includes a Deluxe Guest ...
More
4. Sedona Rouge Hotel & Spa
This chic Sedona, AZ hotel and spa is located in the urban setting of West Sedona and features 77-appointed guest rooms including four Andal...
More
5. A Spa For You Sedona Day Spa
A Spa for You, Sedona's premiere Boutique Day Spa offers completely individualized signature spa treatments, massage, body wraps and tradi...
More
6. Junipine Resort
Junipine Resort is the perfect location for small business meetings or a family vacation. Our secluded creekside setting is the perfect retr...
More
7. Sedona Psychic Wisdom LGBT Friendly
Experience clarity and insight with Kavitaa. Couples' sessions for same-sex or straight couples can be combined in a packages with a vort... More
8. Best Western PLUS Inn Of Sedona TAG Approved 2013
TAG Approved 2013 - LGBT Friendly Sedona Hotel
Save on your accommodations by booking the one of our money-saving vacation packages...
More
9. El Portal Sedona
"Top 10 Hotels in the Southwest" Condé Nast Travelers Magazine - El Portal Sedona Hotel is a premier Sedona hotel located in the heart of t...
More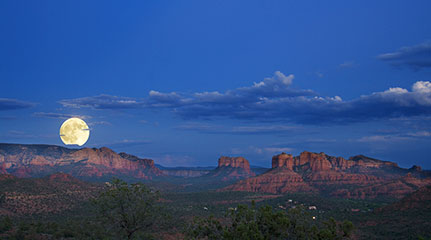 SEDONA'S METAPHYSICAL WONDERS
Crystals, vortexes and UFO sightings: what makes Sedona's metaphysical wonders so compelling to visitors and locals?
See Sedona's Metaphysical Side »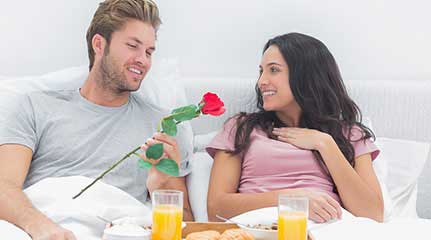 YOUR ROMANTIC SEDONA GETAWAY
Stay at a luxury resort spa with fine amenities or at a well-appointed B&B near the creek. Enjoy a couple's massage followed by a romantic dinner. See Romantic Getaways »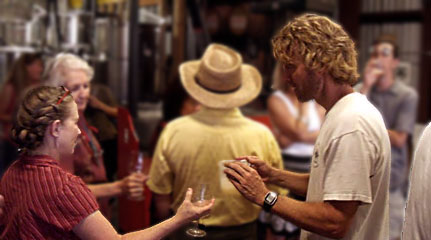 ARIZONA WINE COUNTRY
Sedona, Page Springs and Cornville are the beating heart of Arizona's wine country. Come taste the emerging hotspot vying for Napa-like status. See Sedona Wineries »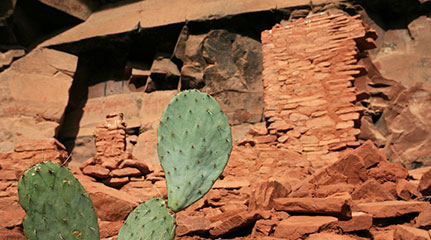 INDIAN RUINS AND ROCK ART SITES
Learn about the Sinaguan and Hopi Native American ruins and rock art sites near Sedona and in the Verde Valley. Explore the Ancient Sites »