International Restaurants
Restaurants near Sedona offer a culinarily diverse selection of fare from all corners of the world. Take an epicurean adventure and sample everything from classical French cuisine to Asian delicacies to authentic Italian food. Find restaurants near Sedona serving international or fusion fare: Italian restaurants, Mediterranean cafes, or East-Meets-West restaurants. Visit these French, Asian and Italian restaurants in Sedona and go around the world in 80 dishes!
2. Picazzo's Organic Italian Kitchen
More
3. Pago's Pizzeria & Italian Cuisine
More
4. Dahl & Di Luca Ristorante Italiano
Within the first year of opening, in 1995, Dahl & Di Luca Ristorante Italiano, the food critic of th
...
More
5. Ken's Creekside Restaurant
More
7. Cucina Rustica
When you dine at Cucina Rustica the world is a million miles away – the service extraordinary and
...
More
8. Thai Spices Natural Restaurant
More
9. The Hideaway Restaurant
From charming Uptown Sedona walk into and experience The Hideaway Restaurant. Upstairs or down the
...
More
10. Rene At Tlaquepaque
Sedona's most delightful experience awaits. Rene at Tlaquepaque is an experience that should not be
...
More
11. Mariposa Latin Inspired Grill
To have been given an opportunity to create a restaurant on such sacred land is so rare that quite t
...
More
---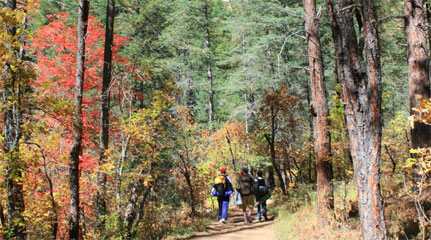 BEST SEDONA DAY HIKES
Experience Sedona up close by hiking through the red walled canyons or up to a vortex point on a hilltop. It's even more beautiful than you imagined.
See Sedona Hikes »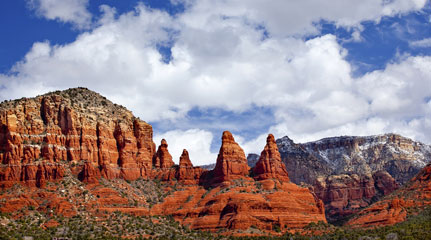 SEDONA, AZ WEATHER
Check out the weather conditions before you come. And in case you're wondering, there is no bad time to have a Sedona, AZ vacation.
See Sedona Weather »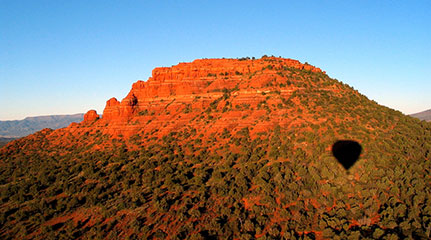 THINGS TO KNOW ABOUT HOT AIR BALLOONING
This early-morning adventure is best for your second or third day in Sedona. Find out what to expect, wear and do. Get More Balloon Trip Tips »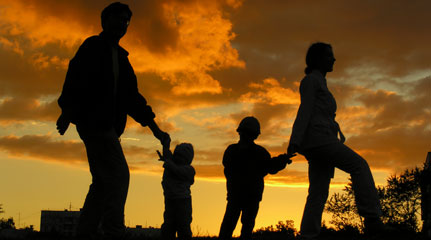 TAKING YOUR FAMILY TO SEDONA FOR VACATION?
Here are some of the most family-friendly hotels in Sedona and some things to do that should keep everyone happy...at least for a while.
See Family-Friendly Sedona »