Sedona Inns
---
Sedona, AZ offers a range of accommodations for its visitors. A Sedona inn is wonderful choice for visitors who do not want to stay in a big hotel but are feel a little too close for comfort at a small bed and breakfast. Many of the inns in Sedona provide resort-like amenities such as a swimming pool and spa, a dining area for breakfast and concierge service, but they are still able to maintain some of the homestyle comfort and attention often found only in bed and breakfasts. Choose from one of the several unique Sedona, AZ inns, small boutique hotels and larger bed & breakfasts, and get ready to enjoy your time in this beautiful part of Arizona.
Tweet
1. Butterfly Garden Inn
The Butterfly Garden Inn, formerly Don Hoel's cabins, is the perfect destination for individuals, families, and retreat groups who want to...
More
2. Baby Quail Inn
You will fall in love with Sedona's little slice of heaven. A small comfortable, affordable, Sedona, Arizona hotel with the appeal of a be...
More
3. Rose Tree Inn
"The best kept secret in Sedona..." is the Rose Tree Inn. Quaint, quiet, cozy and conveniently located near Uptown Sedona's shopping and din...
More
4. Cozy Cactus Bed & Breakfast
Why stay at the Cozy Cactus? Mark, the "Muffin Czar" of course. Well, and the billion $ view (a million isn't what it used to be), the...
More
5. Orchards Inn Of Sedona
In the heart of uptown sedona, unsurpassed red rock views and modern comfort await at the Orchards Inn. Tucked into the hillside, all guests...
More
6. El Portal Sedona
"Top 10 Hotels in the Southwest" Condé Nast Travelers Magazine - El Portal Sedona Hotel is a premier Sedona hotel located in the heart of t...
More
7. Garland's Oak Creek Lodge
Garland's Oak Creek Lodge is a unique, historic and acclaimed American-plan Lodge cradled in Oak Creek Canyon. Open March 29 thru November 1...
More
8. Adobe Grand Villas
Luxurious AAA 4 Diamond Sedona, Arizona bed and breakfast with 850 + sq ft villas, red rock views, two fireplaces, jetted tub, walk in showe...
More
9. The Lodge At Sedona
This is what AZ Daily News had to say about this Sedona, Arizona hotel; "Romance and intrigue, comfort and luxury, beauty and character, esc...
More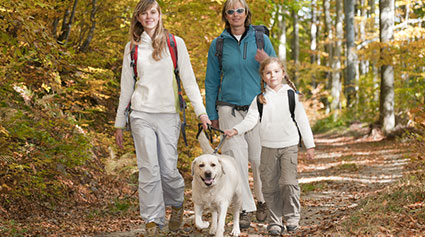 PET-FRIENDLY SEDONA
Traveling with your pet? Sedona has a variety of accommodations for you and the pooch. After settling in your hotel, a nice hike and a swim in the creek are definitely in order. See Pet-Friendly Sedona »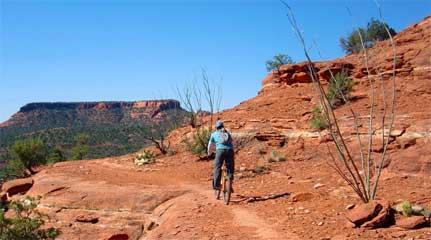 SEDONA FOR OUTDOOR ADVENTURE LOVERS
Sedona has some of the most scenic mountain biking trails, rock climbing routes and refreshing swimming holes in the great Southwest.
See Outdoor Adventure Ideas »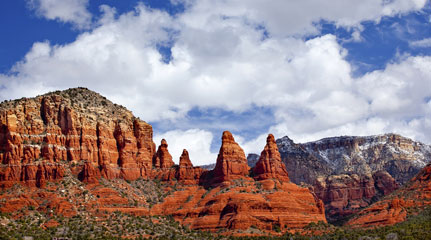 SEDONA, AZ WEATHER
Check out the weather conditions before you come. And in case you're wondering, there is no bad time to have a Sedona, AZ vacation.
See Sedona Weather »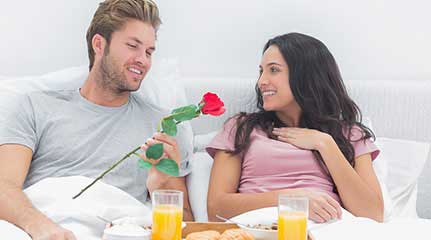 YOUR ROMANTIC SEDONA GETAWAY
Stay at a luxury resort spa with fine amenities or at a well-appointed B&B near the creek. Enjoy a couple's massage followed by a romantic dinner. See Romantic Getaways »